OnePlus One is a great device even when you don't consider its price tag. It comes loaded with brilliant build quality, loud dual speakers, smooth software, and excellent battery life. Indian consumers have consistently chosen OnePlus One above Xiaomi Mi4.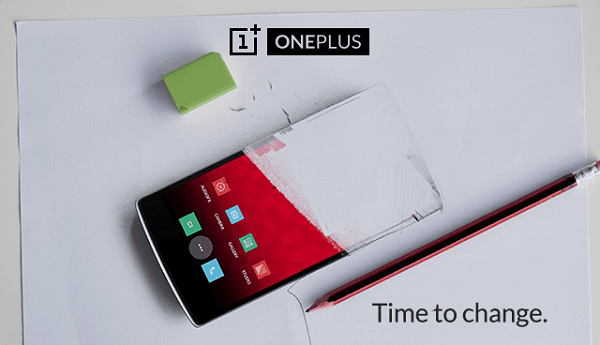 OnePlus is looking to keep it that way by announcing its successor, the OnePlus 2, which has been confirmed as its official name. How will the company improve a device that's already considered as one of the best devices for its price? A large part comes down to hardware and software. Now that the company has made its own ROM that will be used in future devices from the company, the only thing that remains a mystery is its hardware internals, which includes things like processor, RAM, storage, camera, battery, and connectivity options.
Pete Lau, the founder and CEO of OnePlus has just confirmed that the OnePlus 2 will use Qualcomm Snapdragon 810 SoC. It features eight 64-bit CPU cores – four high-performance Cortex-A57 cores clocked at 2.2 GHz and four power-efficient Cortex-A53 cores clocked at 1.55 GHz - along with Adreno 430 GPU, and an inbuilt 4G LTE Cat. 9 connectivity.
There have been reports that prove that Snapdragon 810 has severe overheating issues, and to keep the device cool, the CPU speeds are throttled after the first few minutes of heavy processing tasks as evident in the HTC One M9 and the LG GFlex 2. This lead to consumers not being too excited or enthusiastic about devices that use the Snapdragon 810 SoC. Pete Lau has tried to explain in his official post in the OnePlus forums that the company has worked hard with engineers at Qualcomm to make sure that the processor doesn't overheat. He says that the company will be using a newer version of chipset – Snapdragon 810 v2.1 – that is used with thermal gel and graphite placed around it to make sure that heat spreads evenly and dissipates faster, making the device "cooler than ever".
Now, we can't be sure whether this promises and assurances turn out to be true. Only time will prove whether the company will be able to keep it cool with the Snapdragon 810 used in the OnePlus 2. According to me, they had no choice but to use this SoC. Solutions from MediaTek, Nvidia, or Intel aren't popular with consumers, and even when it comes to support for third-party ROMs. Nvidia chipsets are known to draw more power than their Snapdragon competitors, while Intel SoCs are fast, but they lack integrated 4G LTE modems.
I personally think that OnePlus need not do anything crazy with the 2 as it was already a great device (as can be seen in our comparison review). The company however needs to improve a couple of things – screen reflectivity and camera performance in low-light conditions – to make it closer to perfection. If they include OIS in the primary camera, things can be much better when it comes to image quality in low-light conditions. What do you think about the prospects of the OnePlus 2? Let us know in the comments section below.