A smartphone brand that mysteriously appeared last year with its first device, the OnePlus One, launched its second smartphone recently. With the OnePlus 2, the company wants to defeat 2016 flagship smartphones for half the price. The company launched the OnePlus One in December last year with an exclusive partnership with Amazon, and the company has repeated the same feat this year. The OnePlus 2 is priced at Rs. 24,999 in India, and it is one of the most value-for-money smartphones in the country today. It comes with an improved build quality, beefier hardware, clearer camera, bigger battery, a dual-SIM card slot, and more importantly, the company states that OnePlus 2 should be easier to purchase as they have 50x the stock they had with the OnePlus One.
OnePlus has realised that India is one of its biggest, most demanding, and most important markets worldwide, thanks to Indian consumers' demand for value-for-money smartphones. The company is not only going against the biggies like Sony, Samsung, LG, Motorola, and Apple, but also against its home market competitors like Xiaomi, Huawei, Oppo, and Meizu. Fortunately for OnePlus, Indian smartphone brands like Micromax, YU, Xolo, Karbonn, and Lava do not compete in this price range. Now, on paper, the OnePlus 2 looks like a great device, but we all know that specifications don't mean everything. So, I decided to review the OnePlus 2, and used it for around two weeks before writing this review. Can OnePlus 2 punch above its weight? Let's find out!
Specifications
OnePlus 2

OnePlus One

Display

5.5-inch LTPS IPS LCD
In-Cell 10-Point Multitouch Capacitive
1920 x 1080 pixels (401 ppi)
Corning Gorilla Glass 4

5.5-inch LTPS IPS LCD
In-Cell 10-Point Multitouch Capacitive
1920 x 1080 pixels (401 ppi)
Corning Gorilla Glass 3

Software

OxygenOS 2.0

Cyanogen OS 12.1/OxygenOS 2.0

Processor

Qualcomm Snapdragon 810
4 x Quad-Core ARM Cortex-A57
4 x Quad-Core ARM Cortex-A53
Adreno 430 GPU

Qualcomm Snapdragon 801
2.5GHz Quad-Core Krait 400 CPU
Adreno 330 GPU

RAM

4GB LP-DDR4

3GB LP-DDR3

Storage

64GB eMMC 5.0

16GB/64GB eMMC 5.0

Primary Camera

13MP 1/2.6-inch OmniVision OV13860 Sensor
1.3µm Pixels
Phase-Detection Autofocus + Laser Autofocus
Dual-LED Flash
OIS
F/2.0 Aperture
4K (3840 x 2160 pixels) @ 30FPS Video Recording
720p @ 120FPS Slow-Motion Video Recording

13MP 1/3.06-inch Sony IMX214 Sensor
1.12µm Pixels
Contrast-Detection Autofocus
Dual-LED Flash
F/2.0 Aperture
4K DCI (4096 x 2160 pixels) @ 24FPS Video Recording
4K (3840 x 2160 pixels) @ 30FPS Video Recording
720p @ 120FPS Slow-Motion Video Recording

Secondary Camera

5MP Distortion-Free Sensor
Fixed-Focus Lens
1080p @ 30FPS Video Recording

5MP Distortion-Free Sensor
Fixed-Focus Lens
1080p @ 30FPS Video Recording

Sensors

Accelerometer
Ambient-Light Sensor
Electronic Compass
Finger-Print Sensor
Gyro-Sensor
Proximity Sensor

Accelerometer
Ambient-Light Sensor
Electronic Compass
Gyro-Sensor
Proximity Sensor

SIM

Connectivity

4G LTE Cat. 4 150/50Mbps
Dual-Band Wi-Fi ac/b/g/n
Wi-Fi Direct
Wi-Fi Hotspot
Bluetooth v4.1, LE, A2DP
GPS with A-GPS and GLONASS
MicroUSB v2.0 (Reversible Type-C Connector)
3.5 mm Auxiliary Headphone Jack

4G LTE Cat. 4 150/50Mbps
Dual-Band Wi-Fi ac/b/g/n
Wi-Fi Direct
Wi-Fi Hotspot
Bluetooth v4.1, LE, A2DP
GPS with A-GPS and GLONASS
NFC
MicroUSB v2.0
3.5 mm Auxiliary Headphone Jack

Extras

Metal Frame

StyleSwap Back Covers (Four options available for purchase)

3-Way Notifications Switch

Do Not Disturb
Priority Notifications
All Notifications

Dual Speakers

StyleSwap Back Covers (Only one available for purchase)

Battery

3,300 mAh

3,100 mAh

Qualcomm Quick Charge 2.0

Dimensions

151.8 x 74.9 x 9.9 mm

152.9 x 75.9 x 8.9 mm

Weight

175 g

162 g
Design, Build & Ergonomics
The company didn't want to change what wasn't broken, and you'll notice that the OnePlus 2's basic design isn't far off from the physical design of the OnePlus One. However, there are some meaningful additions such as a metal frame that adds a solid feel to the device, buttons made out of metal that give a satisfying feel, and a 3-way notification slider that gives instant access to notifications mode. The device comes with a removable backplate that is now easier to remove and replace, thanks to an opening latch.
The capacitive home button that also acts as a fingerprint scanner is right below that display, and it is surrounded by two capacitive (and programmable) touch buttons. The power and volume buttons are on the right side, while the 3-way slider notifications switch is on the left side. The USB Type-C port, the microphone, and the loudspeaker grill are present on the bottom, while the headphone jack is present up top. The back plate has an anti-slippery sandstone finish that adds confidence while holding the device, and you can replace it with four additional types of StyleSwap covers – Bamboo, Black Apricot, Kevlar, and Rosewood – that are already already available for purchase.
Overall, the OnePlus 2 has a no-non-sense design with a solid build quality, but is also customisable at the same time, thanks to availability of StyleSwap covers. OnePlus' efforts should be praised as they have raised the bar once again, especially in a price range where other brands seldom focus on design and build quality as much as OnePlus did.
Display & Audio
The 5.5-inch IPS LCD display with a resolution of 1920 x 1080 pixels and a pixel density of 401 ppi, on paper, seems like a similar panel that was used in the OnePlus One, but it is different. The new panel has increased contrast ratio of 1500:1 and less reflectivity when compared to its predecessor's display. Moreover, it is covered by a newer, tougher Gorilla Glass 4 technology. It can recognise upto ten fingers at once, and lacks the multitouch issues that plagued the OnePlus One. The display seems more colourful now, thanks to improved contrast ratio, but the display isn't as bright as the one on the OnePlus One. However, the content displayed on the screen is clearly visible even under direct sunlight, thanks to low reflectivity.
The audio department is taken care by a single loudspeaker, a dual-microphone setup, an earpiece, and an audio tuner app. It seems surprising that OnePlus decided to remove one speaker. This is a downgrade that is instantly noticeable, especially while listening to media or while the device rings during calls. You can instantly notice that the audio isn't as loud as what we're familiar with the OnePlus One. Even though the sound through the earpiece has improved a bit when compared to its predecessor, OnePlus could improve it further for better audio during voice calls. The audio quality through headphones is quite loud and crisp, and thanks to the Audio Tuner app, audio through headphones is as customisable as it has ever been, and I have no complaints here.
Camera
The smartphone is equipped with a 13-megapixel primary camera and a 5-megapixel secondary camera to take care of a user's imaging needs. At first, the camera setup might sound exactly similar to the OnePlus One's, but you'll notice a lot of additions when you notice closely. The camera sensor has been upgraded. The OnePlus 2 uses a bigger 1/2.6-inch OV13860 camera sensor from OmniVision as compared to the smaller 1/3.06-inch IMX214 sensor from Sony, but the megapixel rating stayed at 13 megapixels. As a result, the pixel size has been increased from 1.12µm to 1.4µm, which is a very good thing.
OnePlus 2
OnePlus One
Samsung Galaxy S6
LG G4/td>
Sony Xperia Z5
Nokia Lumia 930
Nokia Lumia 1020
Camera Sensor
OmniVision OV13860
Sony IMX214
Sony IMX240
Sony IMX240
Sony Exmor RS IMX300
PureView Sensor
PureView Pro Sensor
Camera Sensor Size
1/2.6-inch
1/3.06-inch
1/2.6-inch
1/2.6-inch
1/2.3-inch
1/2.5-inch
1/1.5-inch
Autofocus
Hybrid Autofocus (Phase-Detection Autofocus + Laser Autofocus)
Contrast-Detection Autofocus
Phase-Detection Autofocus
Hybrid Autofocus (Phase-Detection Autofocus + Laser Autofocus)
Hybrid Autofocus (Phase-Detection Autofocus + Contrast-Detection Autofocus)
Contrast-Detection Autofocus
Contrast-Detection Autofocus
Image Stabilisation
OIS + EIS
EIS
OIS + EIS
OIS + EIS
EIS
OIS + EIS
OIS + EI>
Lens & Aperture
6-Element Lens
F/2.0
6-Element Lens
F/2.0
F/1.9
F/1.8
Sony G Lens
F/2.0
Carl-Ziess Optics
F/2.4
Carl-Ziess Optics
F/2.2
Flash
Dual-LED Flash
Dual-LED Flash
Single-LED Flash
Dual-Tone Dual-LED Flash
Single-LED Flash
Dual-LED Flash
Xenon Flash
Single-LED Flash
Video Recording
4K @ 30FPS
4K DCI @ 24FPS
4K @ 30FPS
4K @ 30FPS
4K @ 30FP
4K @ 30FPS
4K @ 30FPS
1080p @ 30FPS
OnePlus has added some extra goodies such as optical image stabilisation as well as a combination of Phase-Detection Autofocus and Laser Autofocus techniques. The camera can still record 4K videos, albeit with a slightly smaller resolution. I expected OnePlus 2 to add dual-tone dual-LED flash as it was the next meaningful step, but the company stuck to single-tone dual-LED flash setup.
There's a new camera app that's much better than the Cyanogen Camera app that was present in the OnePlus One. There are five camera modes – Photo, Video, Panorama, Slow Motion and Time-Lapse – and three options – Clear Image, HDR, and Beauty – that are present on the right side and the left side of the camera app. Clear Image, a mode that was also present in the OnePlus One, takes ten images one after the other and combines them to produce a clearer images. This is particularly useful for landscape images where nothing is moving. Similar to the Apple iPhone 6 and the Samsung Galaxy S6, there is a way to increase image brightness before clicking an image. This can be done by tapping on the subject and then performing a circular gesture.
When it comes to real-life performance, the camera does exceedingly well while clicking images, at least in the daylight. Images captured have plenty of detail and the colours are captured accurately. However, I noticed that the device had slower view-finder, took longer time to focus, and was slower than other devices in clicking and save the image. This is despite the presence Hybrid Autofocus mechanism (Phase-Detection Autofocus + Laser Autofocus). Also, I noticed that the camera missed to focus accurately even after I tapped on a specific area. I somehow feel that the OnePlus 2's software isn't taking complete advantage of the camera hardware.
When it comes to low-light conditions, the image quality has improved a lot when compared to the OnePlus One, thanks to the presence of OIS. Optical image stabilisation mechanism helps in keeping the device steady for a longer period of time while the shutter speed is decreased to capture more light. This results in brighter and sharper images even when the lighting conditions are not ideal. However, the OnePlus 2 is far from devices like the Samsung Galaxy S6 and the LG G4. I shouldn't compare the OnePlus 2 with these devices, but as the company claimed that OnePlus 2 is a '2016 Flagship Killer', I had to do the comparison to prove if its camera is anywhere near flagship smartphones. Unfortunately, the devices like the Galaxy S6 and the LG G4 are a few notches above the OnePlus 2's camera.
In terms of video recording, OnePlus has downgraded the video recording resolution from 4K DCI (4096 x 2160 pixels) to 4K (3840 x 2160 pixels), and I don't understand the reason behind this. On the other note, video and audio quality in videos recorded using the OnePlus 2 are not as good as images clicked by the device. Video recording quality can be terms as average as the details aren't that great and the colours don't look vibrant. The video recording quality can't even come close to that of the higher-priced flagship smartphones. Overall, the OnePlus 2's camera is good, but it can be better if the company optimises the camera app and improves the image processing algorithm.
Performance
The OnePlus 2 comes with the latest and greatest when it comes to the SoC and memory. It is equipped with Qualcomm Snapdragon 810 processor, 4GB LP-DDR4 RAM, and 64GB eMMC 5.0 internal storage. No, there's no memory expansion capability, just like the OnePlus One. The company claimed that the device will not slow down even though it is using the controversial processing chipset, the Snapdragon 810, as it has used thermal paste and reduced the clock speed by 200MHz.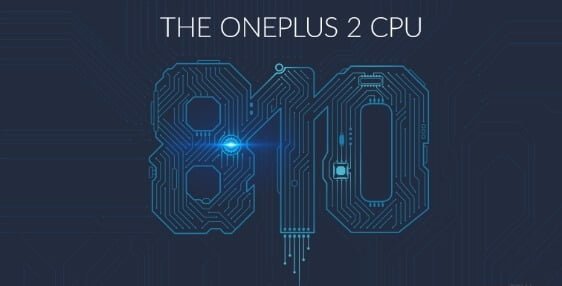 In real-life usage, the OnePlus 2 barely slowed down even under heavy workloads. The multitasking was smooth, and so was gaming performance. There's 4GB of RAM, and I never faced any issue where the background app was closed because I opened a lot of apps. The device did heat up while charging as well as while gaming, especially the area around the camera and the metal frame of the device heat up pretty fast. In terms of benchmarks, the device is one of the fastest, but I constantly remind readers that benchmarks don't necessarily reflect real world usage.
| | | | |
| --- | --- | --- | --- |
| | OnePlus 2 | OnePlus One | Samsung Galaxy S6 edge |
| AnTuTu | 50,452 | 37,340 | 69,934 |
| GeekBench 3 (Single-Core) | 1,061 | 969 | 1,441 |
| GeekBench 3 (Multi-Core) | 4,083 | 2,385 | 5,102 |
| GFXBench (FPS) – 1080p Manhattan Offscreen | 20.8 | 11.5 | 25 |
| Vellamo (Metal) | 2,290 | 1,508 | 2,620 |
| Vellamo (Multi-Core) | 2,397 | 1,874 | 3,214 |
| Vellamo (Web Browser) | 2,762 | 2,894 | 5,236 |
Fingerprint Sensor-Based Authentication
There's a touch-based fingerprint sensor that's used for authentication for unlocking the lock screen on the OnePlus 2. You can register upto 5 fingers, and any of those fingers can be used to unlock the device in any direction. I didn't face any issue in unlocking the device, except when the device was getting charged. That is the time when placing my finger on the fingerprint sensor didn't wake up the device. I had to double-tap on the screen and then try again. However, this was a rare case, and you'll mostly be happy with the performance of the fingerprint sensor.
Apart from this, there's isn't any place where the fingerprint-based authentication system is being used. In my Galaxy S6 edge, I use an app called FingerSecurity where you can add any number of apps that you want to secure using fingerprint-based authentication. I have secured things like IM and Social Media apps as well as the Gallery and Settings app to save sensitive data and settings from prying eyes. Such apps are not available for OnePlus 2 yet, and I hope that some developer develops an app or adds support for OnePlus 2 in their existing app. This could make the fingerprint scanner on the OnePlus 2 even more useful than it currently is.
Software, Apps, and UI
As opposed to the OnePlus One that came with Cyanogen OS out of the box, the OnePlus 2 comes with company's own OxygenOS 2.0 operating system that is based on Android 5.1.1 Lollipop. This is because OnePlus and Cyanogen Inc. had some sort of breakup after Cyanogen gave YU Televentures exclusive rights to use Cyanogen OS in India. OnePlus One users would continue to receive Cyanogen OS updates, but any other device released by OnePlus will run company's own OxygenOS. It isn't as feature packed as Cyanogen OS, but still offers a lot of customisability options when compared to what most of the other brands offer.
The app launcher, which is named as Launcher 3, has some nice options that can keep even the most customisability-focussed nerds like me happy. Not only can you change icon packs, but you can even change the number of apps that are visible in the launcher and desktop by changing the app grid size. OnePlus has bundled a premium version of SwiftKey keyboard with the OnePlus 2, but if you don't want to use it, you can switch to Google Keyboard. You can disable SwiftKey keyboard, but there's no way to uninstall it completely. Thankfully, multi-user feature hasn't been disabled by OnePlus, so you can add multiple user accounts on a single device.
App Permissions: A feature that's an integrated part of Android 6.0 Marshmallow is available in OxygenOS, and it allows you to customise permissions to apps. You can enable or disable access to some specific things on a per app basis. If you don't want WhatsApp to access your images, you can do that. You can enable or disable access to media, calls, and notifications for any particular app.
Audio Tuner: You can customise the audio output through headphones, and you get to choose different audio settings for music, videos, and games.
Button & Gesture Customisations: You can switch between on-screen or capacitive buttons. Also, you can swap the buttons as per your liking. Want the left button to be a back button and the right button to be a multitasking button, you can do that with a click of a button. There are four gestures that can be activated, the same gestures that were available in the OnePlus One. I personally activated only one gesture, the double-tap to unlock one. You can set custom actions for long-press and double tap gestures for home button as well as the other capacitive buttons. I set the home button double-tap action to open the camera app.
Dark & Light Themes: You can turn the whole interface from white to black (dark) by toggling of a single option. If you enable dark mode, which comes in quite handy during nights, you get an ability to choose accent colours. Neat!
Files: A file manager that's bundled with OnePlus 2's software, but it really is just an icon to manually start Android Lollipop's File Picker. It's a very basic form of file management, and if you want any sort of additional features, you should install file management apps from Google Play Store. One of my favourite file management apps are Solid Explorer and Cabinet BETA.
Icon Packs: The inbuild launcher supports icon packs natively, so you won't have to install third-party app launchers for customising icons and font size. Some of my favourite icon packs are Voxel and Rondo.
Quick Setting Toggles: Similar to Cyanogen OS, OxygenOS offers a way to enable/disable and re-organise quick setting toggles directly within the panel.
Shelf: It has a shelf on the left-most screen that can be activated or de-activated. The shelf lets you add widgets on a vertically scrollable screen, including frequently-launched apps or frequently-contacted people. You can add any widget in the shelf, but those widgets that are of the size 4 x 2 look perfectly suited for the shelf. This is one area where you can see all the information that you need at once and do away with it.
The whole interface has a very clean, stock Android-like design, but everything's not as perfect as it should be. There are a number of bugs here and there. For instance, when you use the camera app in landscape mode, you expect a swipe from left to reveal camera modes, but most of the times, the notifications bar opens up. I don't understand why the notifications bar opens from the left side even though the UI is expected to be in landscape mode. A couple of times the call button in the dialler simply disappeared in front of my eyes and I couldn't call using the first SIM, so I had to call using the other SIM.
Another instance when I got very irritated was when the device downloaded OxygenOS 2.0.2 update, but failed to install the update. There was no way I could install the update even after trying multiple times. I expect OnePlus to release a number of small updates to fix these bugs that can irritate you, especially when they pose a problem while you're in a hurry.
Battery Life
The OnePlus 2 has a bigger-sized battery than its predecessor with a capacity of 3,300 mAh. Unfortunately, due to the silly inclusion of Micro-USB v2.0 Type-C connector, there's no Quick Charge support on the OnePlus 2. Add that with a larger capacity battery to charge, and it takes over three hours to charge the device using the supplied charger. I used the OnePlus 2 for about two weeks with two SIMs running on Airtel's 3G network. The device had two email accounts synced to it other than a bunch of IM apps such as Facebook Messenger, Google Hangouts, and WhatsApp.
Including all these, the OnePlus 2 usually lasted from the morning till midnight without needing a charge in between, offering a screen-on time of anywhere between 1.5 hours to 4 hours. However, this is still less than what OnePlus One used to offer at the time of its release. The OnePlus One used to last 24 hours with a screen-on time of 4.5-5.5 hours, but its battery life decreased after the Android 5.0 Lollipop update. This means that OnePlus 2 is quite average in terms of battery life when compared to its predecessor, but still better than many other flagship smartphones that were released earlier this year, including the Samsung Galaxy S6, the LG G4, and the Sony Xperia Z3+.
Now, OnePlus can't be blamed here as most of the problem lies with Qualcomm's Snapdragon 810 SoC and Google's code in Android Lollipop that is filled with bugs, which affects battery life negatively. Battery life on almost all the flagship smartphones that were released in 2015 has been quite average or less than satisfactory, especially compared to devices from 2014. Hopefully, OnePlus 2's battery life will improve with Android 6.0 Marshmallow, whenever (and if) that is scheduled to be released.
Verdict
The OnePlus 2 has an understated design, but offers solid build quality. It feels great when held in the hands, thanks to its metal build. It comes with a vastly improved display quality, great camera performance for its price, clean software, dual-SIM card slot with 4G connectivity, and a quick fingerprint scanner-based authentication system. However, everything isn't perfect. The primary camera could have been better, especially when it comes to video recording and audio quality. The software has a lot of bugs that need to be killed.
The company has definitely cut some corners be it the lack of NFC or Quick Charge 2.0 capability, to include features like USB Type-C connector. Yes, I would have more than appreciated the inclusion of USB Type-C connector, but not at the expense of losing battery quick charging. The company even decided to replace a dual speaker setup with a single speaker one. Don't get me wrong, the OnePlus 2 is certainly a very good smartphone for its price tag, but the company's claims of it being not '2015 Flagship Killer', but '2016 Flagship Killer' is totally false.