Nokia, today, launched  Nokia 114 with Urdu language capability - the first mobile phone with Urdu language option in India for Rs.2579.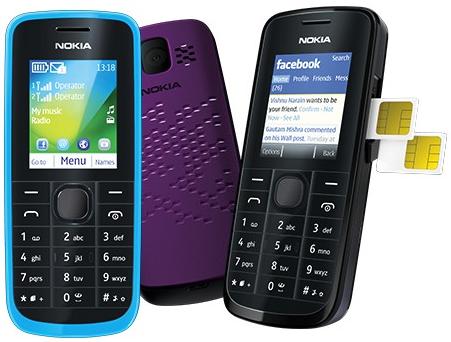 According to the Nokia India, This is the strategy of democratizing the reach and benefits of mobile telephony for consumers. Nokia 114, a feature phone with Urdu language capability was launched at an event by Shri Kapil Sibal, Honourable Minister of Communications and Information Technology along with Mr. P. Balaji, Managing Director, Nokia India in Delhi today.
The new Nokia 114 with Urdu language capability offers the best online experience at an extremely affordable price. The device offers the innovative cloud-accelerated Nokia Xpress browser experience allowing users to consume less data by up to 90%, by compressing websites in the cloud.
The phone has been optimized to provide a long-lasting battery life, with over 10 hours of talk time and nearly a month's standby, meaning that consumers can stay in-touch and entertained all day long.
Nokia 114 is a Dual SIM low-end basic mobile phone, featuring the benefits of Nokia's unique, industry leading Easy Swap technology. This enables users to switch between SIMs quickly without having to remove their battery or turn off their phone. The Easy Swap technology can personalize and remember up to five different SIM cards, giving consumers full control over their mobile bills.