Net Neutrality is the current topic of discussion in India and a lot has been said by different stakeholders in this regard. Off late we have seen different forms of flouting of Net Neutrality be it Facebook tying up with RCom to launch Internet.org or operators launching differential charging packs and likewise which are a smack in the face for Net Neutrality.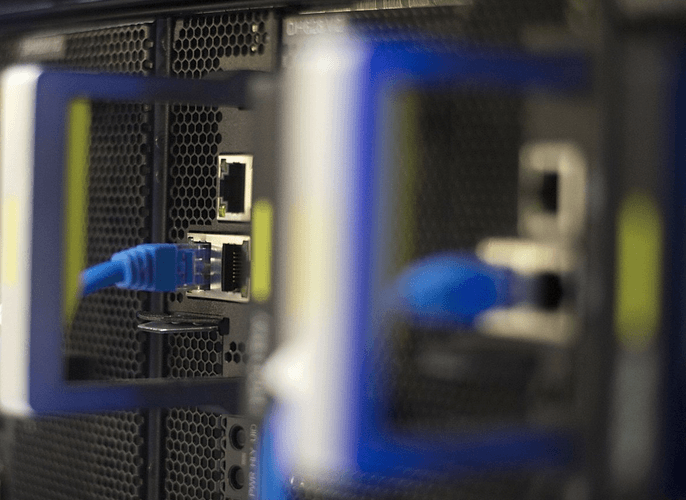 While Net Neutrality has recently caught heat in India, it is a hot topic of debate globally and has been so for some time now. Let us take a look at what the scenario is in other parts of the world.
Till date, 3 countries globally have implemented Net Neutrality, Chile being the first country followed by Netherlands and recently Brazil joined the league. Intense debates are happening in other parts of the world including Europe and North America.  It remains to be seen how these debates shape up.
Chile:
Chile became the first country to implement Net Neutrality way back in 2010. This was mostly achieved through the persistent efforts of the citizen-organised group 'Neutralidad Si' which strongly demonstrated that the public voice raised in an organized manner does matter. The legislation prohibits the ISPs from meddling with the internet both during content delivery or consumption in any form. Further strengthening this law, in mid-2014 Chile put an end to Zero Rating plans where striped down version of the service were provided to the customers at zero data charges. Zero Rating plan is generally used as a penetration strategy by Telcos where they try to piggyback on the popularity of the OTT apps.
Netherlands:
Netherlands in 2011 adopted a legal framework to support net neutrality. The story unfolded in a manner very similar to what just started in India. Dutch Telecom Player, KPN, launched a plan which required the mobile users to pay extra for using Over-The-Top (OTT) services like Whatsapp and Skype. Usage of these services was eating up the voice revenues and bringing down the profitability. Hence, KPN saw it fit to charge differentially for using different apps and thereby increase its ARPU.
This did not go well with the lawmakers who immediately added net neutrality to the telecommunications law provisions thereby barring KPN from differential charging plans. In reaction to the law, KPN increased its data prices which were followed by the competitors including Vodafone and T-Mobile.
However it remains to be seen, how long this law can sustain in Netherlands as European Union wants to consolidate telecom policies across member states and has placed an amended set of regulations under review for all the member states. ISPs in EU argue against it saying most OTT players are based in US. Striking deals and making the OTT players pay a fee will ultimately help European economy. Final verdict is awaited.
Brazil:  
Another country which followed the path of Net Neutrality is Brazil. In mid-2014, Brazil passed a monumental 'Internet Bill of Rights' which basically encompasses Net Neutrality and security of Brazilian users of the internet. The law bans telecom companies from charging differentially or for striking deals with different content players for preferential or fast lane data channels. This makes all players equal there by perfectly upholding Net Neutrality.
Unique Situation in Americas:
The case in United States is a little unique when it comes to Net Neutrality. In US, the Internet Service providers are also the cable service providers who have invested a great deal in the network but now find their network clogged by the heavy usage of the content from start-ups like Netflix and Hulu who directly affect the revenues of the cable companies. Hence, ISPs want to be able to charge these OTT content companies for their disproportionate usage of network. Similar is the case with the voice service providers who have eaten their voice revenue shares.
In May 2014, FCC chairman released a plan that would have allowed companies to discriminate and charge/block the content and create fast lanes and priority lanes. This was fought back by millions of outspoken users who forced FCC to rollback its proposal. The new proposal from FCC is to be presented in February 26th. The proposal will be monumental and will set in motion the future course of net neutrality.
Learning for India:
Currently, there are no laws in India which governs Net Neutrality. When Airtel had rolled out differential charging, TRAI chief made it clear that Airtel cannot be held responsible as there is no regulation in India. This clearly points out the need to have in place regulations which can keep in check the telecom operators and prevent them from carrying out any kind of exploitation.
In this regard, TRAI is expected to release a draft paper by the end of February but this is more from the perspective of regulating OTT players. The question that still remains unanswered is will regulating OTT players solve the purpose? Will it uphold the Net Neutrality? Will it make all content on Internet equal and all delivery channels of Internet equal? The next time, one of the operator decides to bring out funny plans, it will still get away with it since there will be no regulation in place.
What we need is a strong Regulatory body which is just and impartial and which works for the betterment of the industry and all stakeholders including the consumers instead of acting as an agent of telcos.
As seen in two of the above cases, organized voices do work and we the informed and responsible users can bring about a change. Let us be vigilant and play an active role in shaping up Net Neutrality in our country.