Lenovo-owned Motorola is on a launch spree at the moment. The company is holding many events these days to out their next generation smartphones. Earlier this month, the company unveiled the Moto Z2 Play, followed by the budget Moto E4 lineup launch a couple of days ago. And they have already pegged to launch something on June 21 in Brazil, and now, they have something for June 27.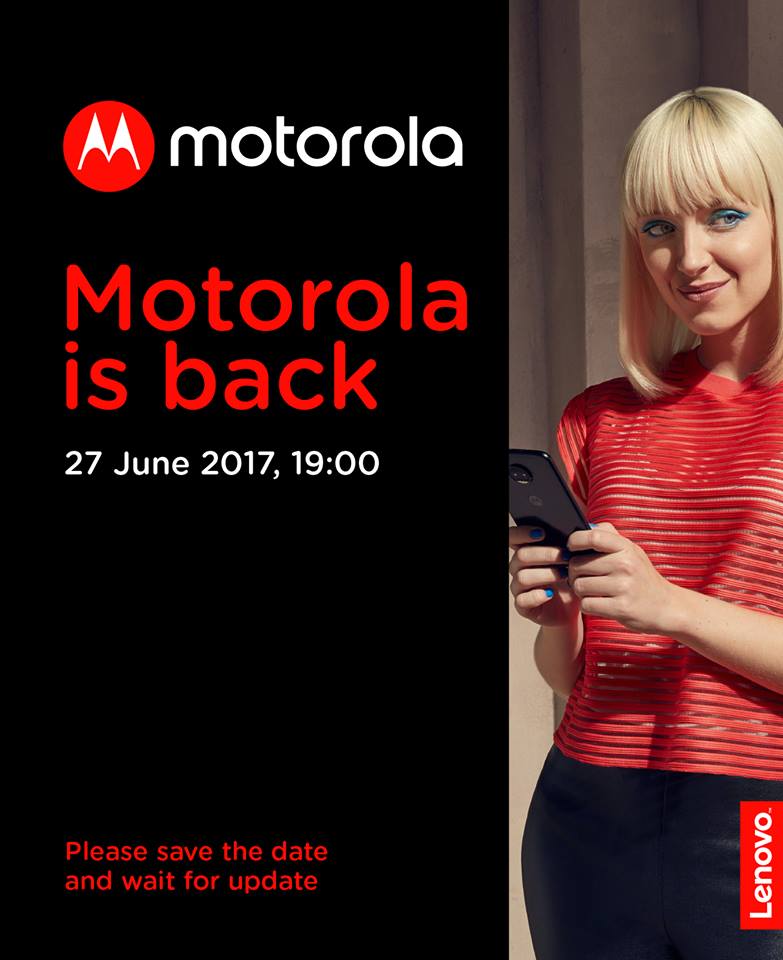 That said, the Motorola's invite clearly shows a thinner dual camera smartphones. While all the rumoured phones left with Motorola are dual camera ones- the Moto G5s+, Moto X4, and the Moto Z2 & Z2 Force. Going by the thickness and screen size, the device might be the Moto Z2 itself. The Moto Z2 succeeds the last year's Moto Z, which is one of the thinnest flagship phones out there with a thickness of 5.2mm.
The Moto Z2 might continue the tradition and be the thinnest flagship phone this year. Also, there are two cameras at the back of the phone, as per the previous rumours. Not much is known about the Moto Z2 at present besides the fact that it was spotted in benchmark sites with Snapdragon 835 SoC and 4GB of RAM. There might be a 6GB RAM variant as well.
Now the other possible phone launches are the Moto X4 and the Moto G5s+. The Moto G5s+ will be the successor to the recently announced Moto G5 Plus, which is said to have a 5.5-inch Full HD display, Snapdragon 626 SoC or Snapdragon 630 SoC, 4GB of RAM, dual cameras at the back, and a 3000mAh battery.
The Moto X4, on the other hand, will feature a dual camera setup at the back, paired with a 5.2-inch Full HD display and Snapdragon 660 SoC. The phone will have a 3D curved glass, along with a glass and metal body. There will be a 3800mAh battery powering the phone.
A recent leak also said that all the three phones would make their way to the Indian market. The Moto Z2 may retail for Rs. 38,999, the Moto X4 for Rs. 20,999, and the Moto G5s+ might be sold for Rs. 17,999.