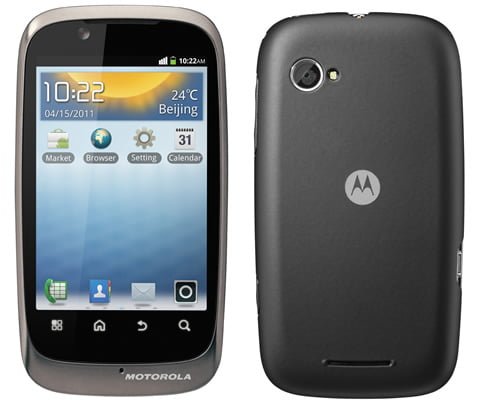 Motorola today announced the launch of FIRE XT and Motorola FIRE two new budget friendly Android 2.3 powered smartphones.
The Motorola FIRE XT delivers all the social networking you want.It also offers you vivid video capture and crystal clear, colorful still images with its dual cameras, including an auto-focus camera with built-in flash.
The Motorola FIRE offers quick social messaging and web browsing with a touch-screen display plus a full QWERTY keypad, easy contact management with friends-centric widgets, and sharp, sharable images.
The Motorola FIRE XT is priced at a best buy of Rs 12,990 (MRP: Rs 13,890) and the Motorola FIRE is available at a best buy of Rs 9,490 (MRP: Rs 9,990).
Motorola FIRE XT - Simply better mobile Internet : Enjoy the perfect balance of sleek design, affordability and intuitive functionality on the Motorola FIRE XT. Capture and share your memories in crystal clarity with its 5MP auto-focus camera with built-in flash. You can also use the front-facing camera to take fun photos of yourself on-the-go or to video chat with friends and family. You can quickly update your status and stay in touch with easy text input via Swype.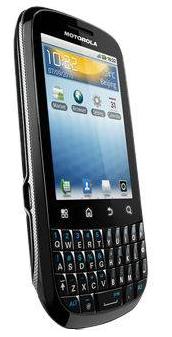 Motorola FIRE - A mobile messaging experience with great multitasking : A full QWERTY keyboard and 7.1cm (2.8-inch) touch-screen display provide the perfect combination for emailing, texting and browsing the Web all day long on the Motorola FIRE. Users can even personalize their device and stay in constant contact with friends and families through the world's leading social media applications. You can also capture memorable moments with the 3MP camera. And, Motorola FIRE transitions seamlessly between work and play, with a friends-centric widget to make it easier to manage contacts for both.
Additional key features and specifications for both FIRE XT and FIRE:
Users have access to more than 250,000 apps from Android Market?
G3 / WIFI4 enabled and supports 3G hotspot for connecting up to 5 devices?
Access to Google Maps, Google Talk and Gmail
FM Radio with radio data system (RDS) support
2GB microSD card in box, expandable up to 32GB
E-compass, proximity sensor, ambient light sensor, accelerometer