At the beginning of this month, LG proclaimed that its V20 smartphone would be the first smartphone to come equipped with the latest Android 7.0 Nougat OS. The company stated that the V20 would beat the next Nexus to emerge as the first smartphone running Nougat. Today, the arrival of LG V2 has been confirmed, and the device is dubbed to come packed with dual-screen and dual front camera. The launch event for the V20 will be held in San Francisco on September 6.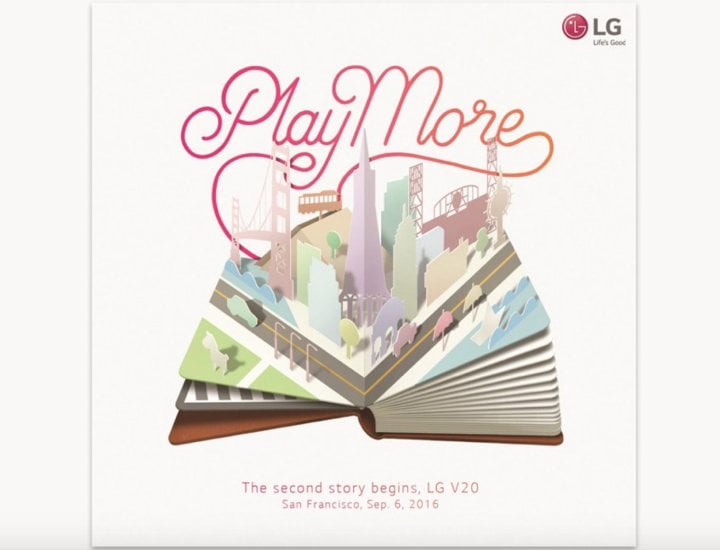 LG has not revealed many specs of the V20, but we do know that the device is expected to feature a dual screen. The main display of the device will have a 5.7-inch screen while the second (always-on) display will be at the top of the main screen, which will show notifications and quick app access. This setup is similar to LG's V10 smartphone - the first one to sport dual displays.
Rest of the specifications might surface next month. Going by the pricing of its predecessor, the V10, we expect V20 to carry the same pricing of $600 (approx. Rs. 40,107). Interestingly, the launch date of the V20 seems a bit odd as the tech expo - IFA 2016 is around the corner. There is no information about LG's early launch for the V20. There are chances that LG might unveil a fresh range of devices at the IFA this year. All that will uncover soon so stay tuned with us for more news on LG V20.