"Buy 1, Get 1," free has always been a widely used, successful marketing tactic. Reliance Jio elusively modified it and sold this old wine in a new bottle. By offering everything for free, it successfully grabbed subscribers into its tentacles. The result, it bagged a world record by adding over 16 million subscribers to its network in a month's time. No matter of its freebie tactic, or the subsequent complaints of low speed or frequent call disconnections, Reliance Jio benefited the industry in unforeseen ways.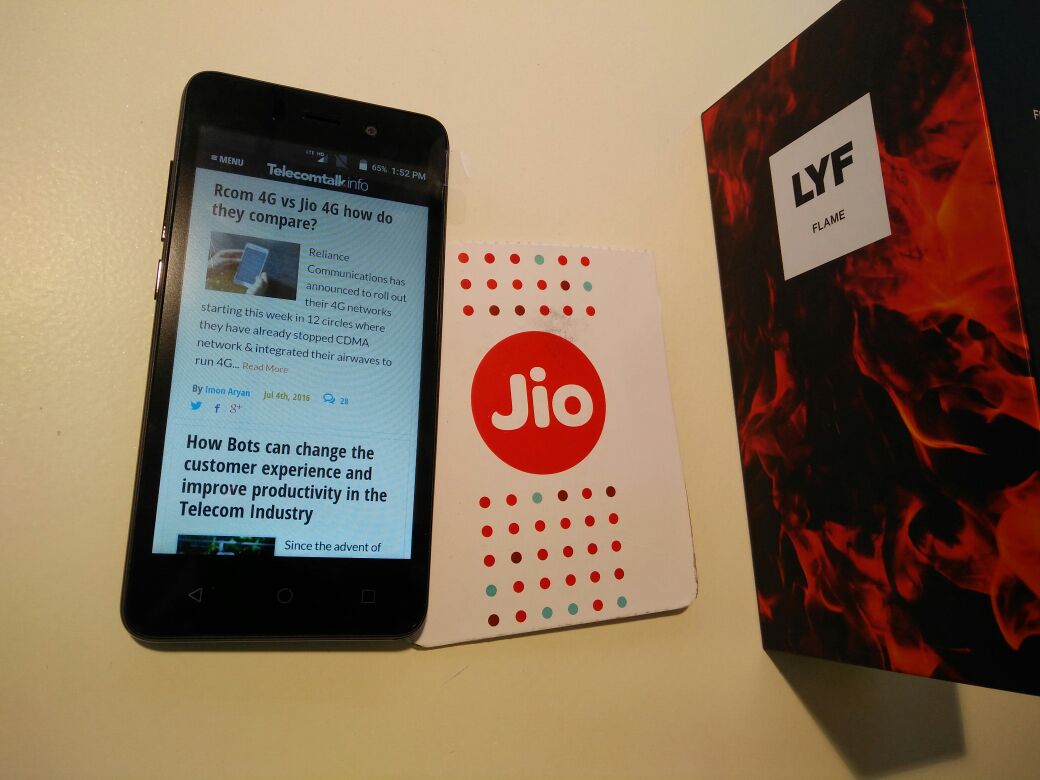 Primarily, it forced the leading telecom companies to step up their games. They were forced to reinvent themselves. To allure subscribers, they started offering data packs at cheaper rates. On another hand, phones with 4G VoLTE capability are now available in the Indian market at affordable rates this move has changed adoption of 4G in India.
How Reliance Jio affected the price of smartphones?
In an interesting article, The Quint counted these numbers. To say, Samsung has decided to cease the 3G smartphone launches in India and has started offering smartphones like Samsung Z2 phone with 4G capability for Rs. 4590. Xiaomi has reported a 170% year-on-year growth due to the increase in shipments.
"The Chinese companies posted a 36% growth in the July-September quarter, as opposed to the 21% growth recorded in the January-March quarter," the report quoted a research data.
Also Read - Reliance Jio Launch: Who is gonna feel the heat?
When Chinese companies enjoy the new Indian telecom scenario, Indian brands like Micromax is facing a decline. Its market share for the quarter has gone down from 17% to 6.4%. Sony has still not come to the idea of affordable smartphones that its 4G VoLTE smartphones remain to the premium segment. To say, Sony Xperia Z5 with 4G VoLTE capability costs Rs. 37,000. Moto Z Play, which also 4G VolTE, is available for Rs. 24,999.
Also Read: Top 5 smartphones under Rs. 10,000 with massive battery and Jio VoLTE support
Disappointing Speed
Among the benefits (making smartphone prices low and triggering other telecom operators to offer budget data packs), Reliance Jio also created a huge hope among the people. The users who opted for Reliance Jio believed that their problems on coverage and pricey data are over. But, the low speed has clearly made people disappointed.
The data consumption in India is surging at an unprecedented range. This will surge further in the upcoming days. To be precise, the data consumption on Jio's network per day is about 16,000 TB.
This massive data consumption could be the reason for Reliance Jio to be slow another possible reason could be that the free data consumption could have crossed 4GB per day FUP limit. Whatsoever the reason is, now the network is not-so-reliable.
But, we equally hope that Jio improves the quality of the services soon. The service provider has time to rectify its faults till January 2017. Once it becomes paid, users might not tolerate its faults.