The ultimate winner of a tariff war in any industry is customers, and Indian telecom sector at the current scenario is no different. With the launch of Jio, tariffs has started to fall sharply with each company's coming with new deals every day or the other. But intense competition and tariff cuts is nothing new in Indian telecom industry.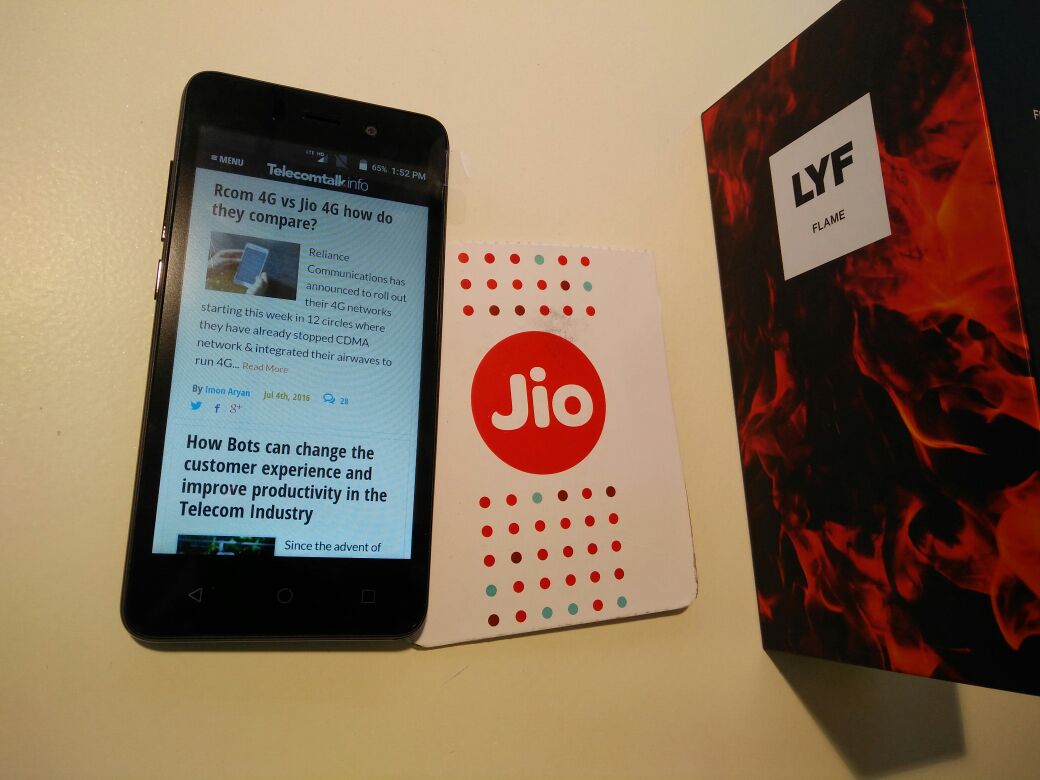 The industry has been noisy with up to 14 operators competing for the same customer. In any industry the price is determined by the balance between demand and supply. In Indian telecom industry now the situation is over supply of network capacity for a short time, mind the customer needs is going up rapidly.
It has been almost 2 months since the launch of Jio, and as per the latest reports Jio has garnered 24 million customers. With a new operator every single existing operator is bound to loss customers and market shares will start to shift with new operator gaining from zero percent to upwards. But we have to keep in mind the overall market is growing as still in India unique mobile customer penetration is far below world average and the only way it is going to go is upwards.
In the present scenario Jio is mainly serving as a second sim, and also as a mobile broadband companion for most users right now. So the major hit will be for the companies that used to serve the same purpose in the past. Dual sim phenomenon in Indian telecom industry is not a new concept and intense competition in the past has made it common among mobile users. In India most of the dual sim users have the connection of a major operator as the primary connection and the second sim is mainly of a smaller player who is aggressive in pricing.
From this it's clear that smaller operators are bound to loss more and it does not mean the major carriers does not loss. But the major operators has the advantage of scale and also the ability to decrease tariffs in the short term and it will help them to garner customers from the smaller ones.
Now coming to mobile broadband usage patterns in India. Since the launch of EVDO data cards in India most of the heavy data users in India has been using CDMA networks for their mobile broadband needs. The top three operators has not been serving as a mobile broadband operator due to the lack of spectrum and they used their 3G spectrum mainly to carry voice to congestion free on their 2G networks. The top three carriers served mainly for casual smartphone data users which can be implied from average data usages.
It is evident from Reliance communications total network data traffic that even being a distant fourth operator in total subscriber numbers it carried the second largest data traffic in the past. Same is the case with MTS as it too is relying upon mobile broadband business as the major revenue contributor.
Now onto pricing, smaller operators had an advantage till now that the major operators can't go too aggressive on pricing because the spectrum was fragmented and network capacity limits. But due to the recent spectrum auctions the bigger operators has got access to large quantum of spectrum.
Also in recent past the top three operators has enhanced the network capacity rapidly. The massive network deployment and offloading of traffic from bigger operators to JIO's network due to the shift of usage the network capacity utilization of all the top three operators has gone down to 30% or below. This gives them more room for tariff cuts which the smaller operators will find it difficult to compete because of the network capacity issues.
I can't stop this article by mentioning my views on BSNL. As it being a government entity it's future depends on the government support and their willingness to allocate funds for network upgradation and spectrum acquisitions and for the spectrum renewals that is upcoming in 3 years. In recent times I could see positive steps from BSNL to improve its services and go customer friendly. As it is hard to predict the mentality of a ruling government every time, I prefer to stay away from making more comments on that.
So, I expect from the above cases that Reliance communications and MTS is going to face the heat looking at the current market condition. Also the small operators who serves mainly as second sim and has more voice traffic market share than its actual subscriber or revenue market share. But it doesn't mean the other operators are safe. But the advantage of top three carriers is that they can gain market share from smaller carriers by reducing tariffs due to low network utilization to compensate some of its loss to Jio.
Also, every single operator have the ability to gain from the overall growth in unique subscribers. So as a reader whom do you think will have major impact do share your views
DISCLAIMER : Views expressed above are the author's own.