Mobile payment app 'Jio Money' from Reliance Jio will now include a 'Jio Payments' menu, by which one can easily top up/recharge or pay for his Jio subscriptions.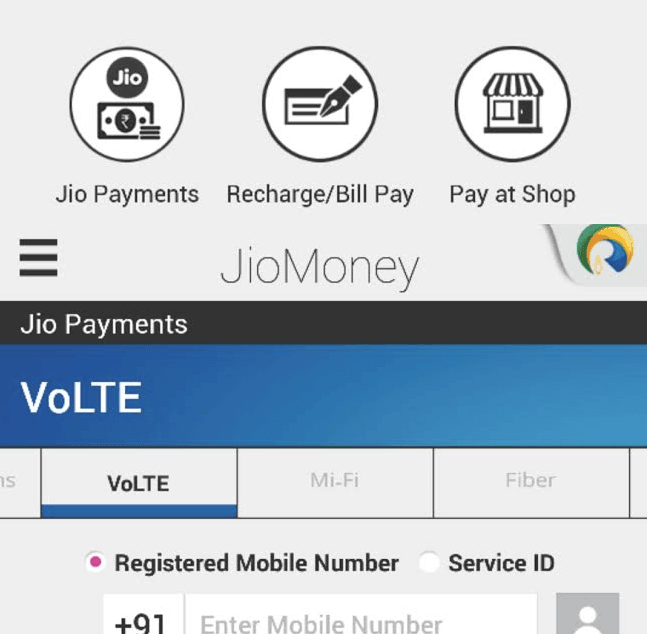 The new 'Jio Payments' menu is divided into sections to make Jio transactions easier and one can choose from the menu (VoLTE , Fiber , Wi-Fi , Mi-Fi , Digital contents) and then put his subscriber id or Jio id number to recharge his subscription.
However, Jio hasn't launched its services for masses; but about 3.5 lakh people are presently using Jio services as SIM cards are available to RIL employees and Jio partners only as part of its Beta test.
Those SIM cards have validity till March end, which the company can extend if it delays its 4G launch, slated for April this year.
According to sources, Jio distributors are currently busy engaging with local retailers and giving them 4-5 SIMs and out of that, one can be used for testing 4G speed. Another one can be utilised for LAPU (Local Area Payment Unit) or merchant transactions and rest of the other SIM cards can be used for family and regular uses.
This step indicates that Jio is almost ready to test its online payment gateway and billing process. It is also believed that the company has tied up with leading payments firms to add support for Jio products.