Rumor mills churned heavily last week hinting that Apple could ditch the headphone jack in its upcoming phone. A design schematic released by a Japanese magazine confirms this decision.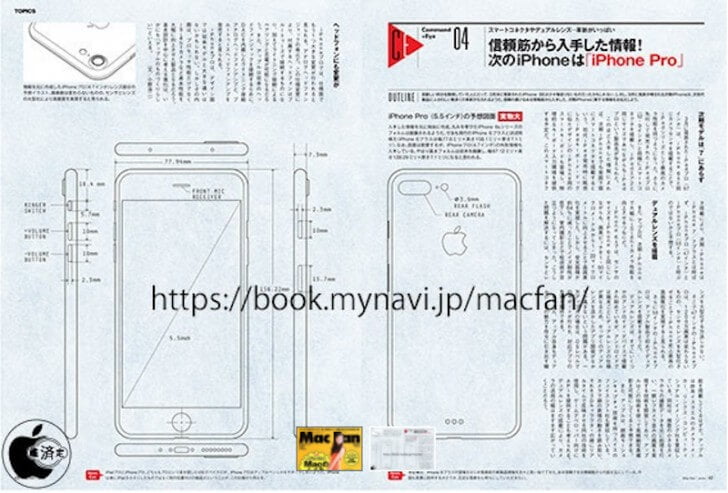 In the image, it is also seen that the phone carries a dual camera setup. Although, we are unsure of how Apple plans this dual camera set-up, there are reports that the phone will allow users to switch between two different focal lengths, offering better shooting flexibility. Previously, LG G5 gave a similar option to switch between standard and wide angle options. Even in Huawei P9, a similar option to switch between color and monochrome is seen.
Meanwhile, the schematic design claims the name of the device to be 'iPhone Pro'. The new iPhone Pro seems to feature the regular Apple design with rounded edges and top and bottom bezels. In the image, there are three dots on the back of the phone, which is apparently a Smart Connector similar to what's found on the iPad Pro. On iPad Pro, it allowed advanced functionality like connecting a keyboard, or it can be used just for charging. If so, the battery cases can go compact.
As we cannot verify the authenticity of the shown image, these specs can be believed only with a pinch of apprehension.