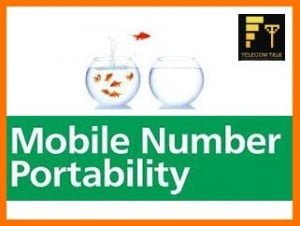 Finally the much awaited intra circle Pan India nationwide mobile number portability will be a reality soon but how soon we will have to wait and watch. So Once Intra circle nationwide "One circle one nation wide MNP" comes into effect one can use the same number in various circle with no roaming charges as intra circle nationwide portability will allow customers to port from one state to another without any roaming charges. Say for example if the number belong to Kerala and you get transferred to Tamilnadu you can use the Kerala number in Tamilnadu with your preferred operator with no roaming charges .
Presently, Mobile Number Portability (MNP) is available only within the circle and if anyone wants to change mobile operator, they must choose between only those operators which are present in his telecom circle which saw huge response in the initial days when it was launched and still people prefer it if a user is not happy with its existing operator .
Earlier TRAI also made it clear that once 'Full MNP' is in place, mobile customers should be educated to dial numbers in the '+91 format, so that the all calls get connected across the country without any trouble.
When the regulators approved  circle wise MNP it nearly took more than 2 years for operators to get it implemented and we can hope Nation wide one nation one number portability sees no delay, what you think about this move from Telecom Commission will Intra circle roaming will bring more competition among operators ? Do let us know via comments.