Telecom Regulatory Authority of India (TRAI) has today sent its recommendations on "One Nation - Full Mobile Number Portability" (Pan-India Number Portability) to DoT and suggested its implementations within six months.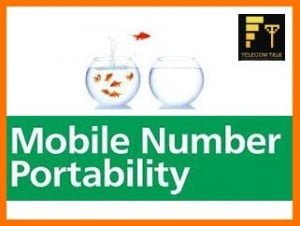 If Department of Telecommunications (DOT) accepts TRAI's recommendation, mobile service users can switch to any operator across India across any circle without changing the mobile number, even if that operator does not operate in their current telecom circle.
Presently, Mobile Number Portability (MNP) is available only with in the circle and if anyone wants to change mobile operator, they must choose between only those operators which are present in his telecom circle.
So Whenever any mobile service users changes his location or migrate to any other circle, he /she needs to acquire a new mobile number from operator of migrated circle, otherwise his /her existing mobile number will be under National Roaming inviting higher call charges for Incoming and Outgoing calls than a normal subscriber.
In accordance with the provisions contained in the National Telecom Policy-2012 regarding "One Nation- Full Mobile Number Portability", TRAI received a reference from the DoT vide its letter dated 27th Dec 2012, seeking the recommendations of TRAI under TRAI Act for implementing full Mobile Number Portability i.e. MNP across licensed service areas.
In this regard earlier TRAI sought inputs /comments from mobile service operators on various issues in the implementation of "Full MNP" such as suitable method for implementing inter-service area porting, issues relating to processing of porting requests, routing and charging of calls, amendments required in the existing license conditions of the MNP service license, generation of Unique Porting Code (UPC) by a roaming subscriber, modifications required in the present regulation etc.
Telecom regulator TRAI has suggested that the Department of Telecom (DoT) may carry out necessary or required changes in the existing Mobile Number Portability (MNP) License for telecom operators and any other changes needed, so that "Full MNP" or Country Wide MNP can be launched within the next six months.
TRAI also also said that once 'Full MNP' is in place, mobile customers should be educated to dial numbers in the '+91' format, so that the all calls get connected across the country without any trouble.