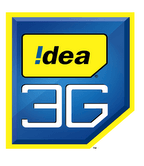 Idea Cellular has expanded its 3G network to cover 10 major cities and 100 other towns in the Circle, making it the widest spread 3G network in the state.
Idea's 3G services are now available in Pune, Nagpur, Nashik, Goa, Kolhapur, Solapur, Aurangabad, Ahmednagar, Akola, Nanded and 100 other towns including Shirdi, Shrirampur, Jamkhed, Pathardi and Loni in Maharashtra & Goa Circle.
Idea's 3G users, both prepaid and postpaid, from Maharashtra & Goa can now roam seamlessly across Mumbai, Gujarat, Karnataka, AP, Tamil Nadu & Chennai, Delhi, Haryana, UP West, UP East, Bihar, Kolkata, Kerala, MP, Rajasthan, West Bengal, North East & Assam.
To know more about Idea's 3G services, and to check handset compatibility, customers can log onto www.ideacellular.com/3g or call Idea's customer care helpline: 12345.
To feel the difference personally, mobile users can experience 3G services at special 'Experience Kiosks' set up inside 'My Idea' Stores across all major locations in the circle.
A Happy Geek and a Network Research Engineer with a really cool day job…