Idea Cellular will be launching 3G/HSPA its own network in Kolkata by November 2015. Idea presently offers 3G services in Kolkata using Vodafone's 3G network under ICRA. Idea 3G will be Kolkata's 6th 3G network. Recently Airtel has also launched its own 3G (UMTS900) network on 900Mhz band as Platinum 3G. However Idea will offer its 3G services on 2100Mhz which they acquired in last auction.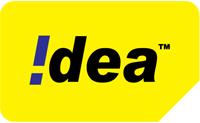 Airtel's Platinum 3G is not supported by all 3G devices, specially the older ones which can be used only for 3G on 2100Mhz band (BSNL, Rcom, Aircel & Vodafone and to-be-rolled-out Idea). However such Airtel users can still have access for Vodafone 3G under ICRA.
Idea has launched 3G on 900 Mhz band in Delhi, and post auction 2015, Kolkata will be their 2nd metro city to get Idea's own 3G network. In last auction Idea retained 900Mhz band in Delhi & acquired fresh 5Mhz of 2100Mhz band in Kolkata to ensure 3G rollout.
As per company's regional head, Idea has plans to launch its 3G services commercially in November-December after Diwali. The company has an expansion plans too with a fresh investment of Rs 250 crore. That includes 1200 new 2G towers in Kolkata-West Bengal and 2,000 3G towers in Kolkata metro circle area.