While the launch of latest Google Pixel 2 and Pixel 2 XL initially garnered strong reviews, users are now reporting an array of issues with the handset. A long list of hardware problems has specifically tarnished the image of the larger Pixel 2 XL. Let's take a look at the issues on whether they are serious enough so as to reconsider the possibility of changing your decision in case you have ordered the smartphone.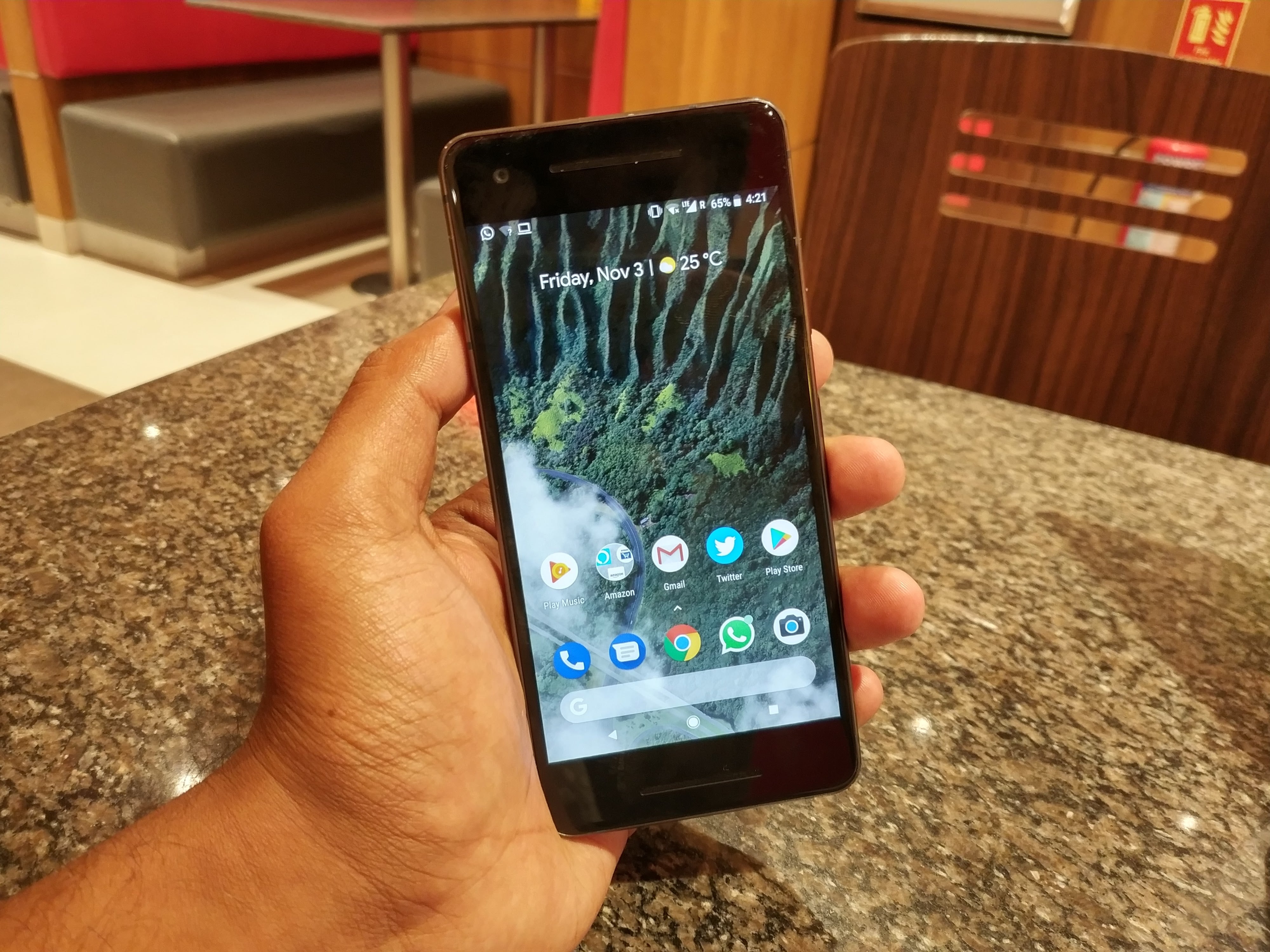 Pixel 2 XL screen quality
The Pixel 2 XL' display has received flak for its lack of vibrancy as many users have complained the colours of the device don't look as vivid as expected from an OLED screen. Google has clarified this as intentional since they wanted to keep the colours as "accurate" as possible.
However, users find the dull colours of the display rather off-putting. Google has rolled out a software update to the Pixel 2 devices that introduced colour profiles, but that didn't help either.
Another issue reported with the Pixel 2 XL' display is noticeable bluish tint when viewed at slightest angles. This, however, is a hardware issue associated with OLED screens and it can't be fixed with any software update. The Apple iPhone X is also suffering some blue tint issues of late.
Burn-in screen
A more serious and concerning issue is the widespread reports of Google Pixel 2 XL's display having screen burn-in problems. Burn-in screen refers to the persistence of a ghostly image or faded colours on the display even after having moved to another screen. Typically OLED displays are known to suffer from screen burn-in particularly in those areas where objects or icons consistently remain on screen for the long run.
Google said to be investigating the Pixel 2 XL screen burn-in issue and already has released measures to fade out navigation buttons and reduce maximum screen brightness with its security update. The tech giant has also extended the device warranty to 2 years.
Unresponsive Screen Edges
Some users of the Pixel User Community website have reported of little or no responsiveness at Pixel 2 XL's display edges. The phenomenon appears to be as a result of XL's extra strong touch protection feature which causes even intentional taps to be registered as an accidental contact.
Bluetooth Connectivity
Multiple Pixel 2 XL owners have reported about Bluetooth connectivity issues. While some people couldn't get their connection to work, others have had problems related to specific apps. A recent report has brought to light a new bug that prevents Google Assitant being used over Bluetooth headphones.
These are not the only known Pixel 2 issues that users have been facing. Both the Pixel 2 and Pixel XL 2 users are complaining of hearing high pitch frequency sound and constant clicking when taking calls. However, one good thing is that Google is aware all the problems and is working to deliver a firmware to resolve all the known issues.