Ericsson, the maker of telecom equipment, on Tuesday launched its new dual-band radio products, which are customised for the Indian market. The company said that the new solutions would help Indian telecom operators drive the deployment of 3G and 4G networks, besides helping them to operate expenditure.
"Video and Social media are driving the dramatic increase in data traffic. Growing smartphone penetration and rapidly changing data usage patterns have put a lot of focus on network performance. Ericsson's latest range of dual-band radio solutions have been designed to help Indian operators address this heightened demand by increasing capacity, improving coverage outdoors and indoors while enabling significant opex benefits," Nitin Bansal, Head of Network Products, Ericsson India, said in a statement.
The new solutions include Wideband Radio 2242 – a single radio addressing two spectrum bands (1800 MHz and 2100 MHz) and three standards and Dual Band Radio Dot –provides a significant boost to indoor mobile broadband connectivity. It combines two frequency bands (1800 MHz and 2100 MHz) in one form factor simplifying deployment that integrates 100 percent with outdoor networks. These radio solutions from Ericsson are designed to provide a superior end-customer experience while enabling telecom operators to boost capacity and at the same time be more energy and cost-efficient.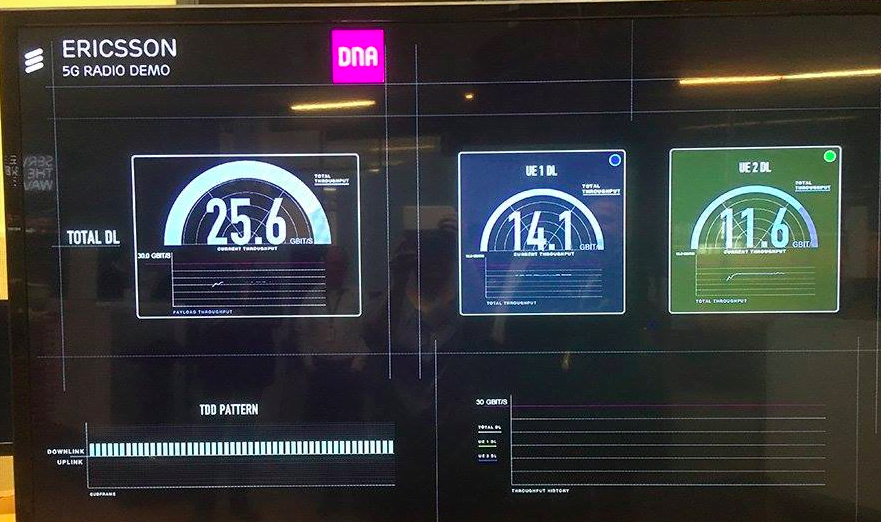 Ericsson has been working with all leading telecom operator, including Bharti Airtel, Vodafone and Idea Cellular, in the country, helping them deploy 2G, 3G and 4G networks. The company competes with the likes of Finnish gear maker Nokia and China's Huawei, and Samsung, which is the sole network provider for Reliance Jio's pan-India 4G network.
Ericsson said that its Wideband Radio 2242 supports two bands with three standards and can be connected to a single Baseband and antenna. It stated that the solution is ideal for the Indian market since it enables operators to build extremely compact dual-band, triple standard sites with a minimum amount of hardware, occupy 50% less space and can be deployed more efficiently and faster.
The company's Dual Band Radio Dot will provide a significant boost to indoor mobile broadband connectivity
The small cell solution combines two frequency bands (1800 MHz and 2100 MHz) in one form factor thereby simplifying deployment, reducing the cabling cost and fully leveraging the available spectrum, Ericsson said.
"Indoor environments pose special challenges for service providers as most residential and small business, or venue requirements are addressed by the outside-in effect of the outdoor macro or micro networks," it said in a statement.