COAI, the joint body of GSM operators, has released the subscription data for the month of December, 2015. The combined subscriber base of all the seven members reached 755.62 million by the end of the month, which is 0.88 percent more when compared to November's subscriber figure of 749.13.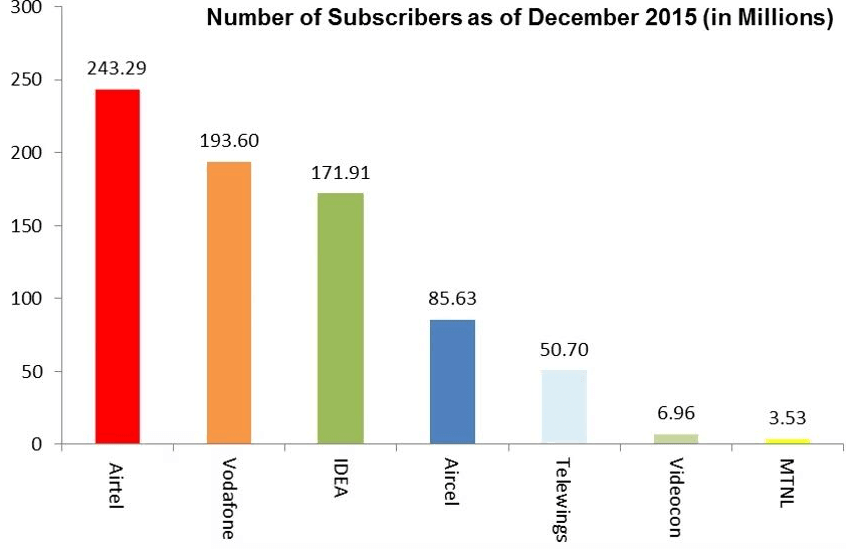 Jointly, these private operators have added 6.49 million new subscribers. Airtel was able to add maximum new users with 2.51 million followed by Vodafone, which added 1.65 million new customers. Idea was at the third spot and added 1.25 million users to their network.
Other four smaller operators added very few new customers, which is a very small figure when compared to the bigger telecom players. Aircel added 0.6 million, Telenor bagged 1.28 million activations, and MTNL added just 0.01 million new customers to their networks. Videocon Telecom performed worst, and lost 0.82 million customers.
Out of the all the 22 circles, Rest of West Bengal circle received a maximum number of new users with 1.28 million new activations. The circle added maximum new users as Reliance customers opted operators like Airtel or Vodafone to continue their connection as Reliance's license expiration pushed them to buy new connections, which led the circle to add such a huge new activation number.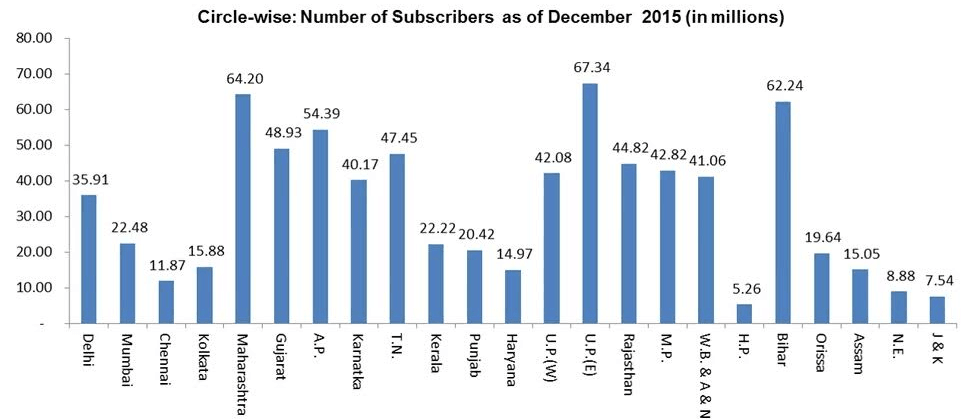 In terms of maximum subscribers in a circle, UP (East) remained the top circle with 67.34 million subscribers. Maharashtra & Bihar were the two circles having more than 60 million subscribers each.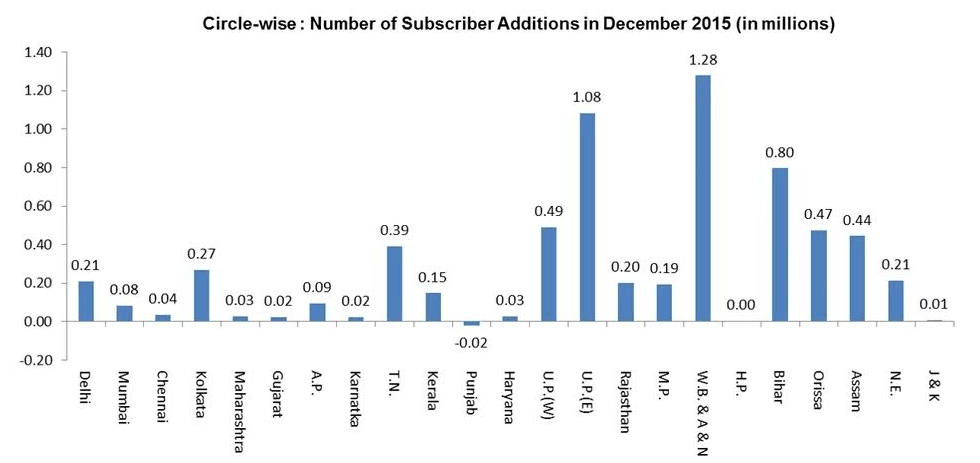 Airtel maintained its top position in terms of number of subscribers with 243.29 million users. Vodafone was at second position with 193.60 million subscribers, and Idea Cellular secured the third spot with 171.91 million subscribers. Meanwhile, Aircel and Uninor stood fourth and fifth with 85.63 million and 50.70 million subscribers, respectively. You can check the operator-wise subscription data in the chart below.
Note: COAI data does not include GSM/CDMA subscriber data from Reliance Communications, Tata Teleservices, and BSNL who do not report to COAI.