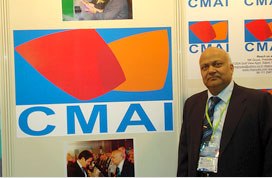 Communications and Manufacturing Association of India (CMAI), an association for IT and telecom sector, has sought setting up of mobile consumer courts to redressing of mobile consumer grievances. The association has urged Minister for Law and Justice Veerappa Moily to look into the matter.
CMAI has held a seminar in Delhi on the 'Role of ICT in Judicial Reforms' to elaborate and contemplate on the key role that Information Communication and Technology can play in the facilitating judicial reforms.
"CMAI would request the honourable Minister to consider setting up special and exclusive mobile consumer courts. The mobile consumer courts can be set up on the same line as that of existing consumer courts. It will go a long way in protecting the rights of mobile consumers and at the same time will make operators much more conscious towards quality of network and customer service," CMAI Executive Chairman Ravi Sharma said.
Stressing on usage of IT for judicial delivery system, CMAI, raised an urgent need of long term policy to be formulated with a goal to achieving the aim of paperless courts in lines of Singapore and other countries. It also stressed the need of e-filing and video hearing being made functional, for streamlining the process.
Speaking on the occasion the Honb'le Minister Shri Veerappa Moily, welcomed the various proposals put forth by CMAI,and said that the government will look at the mobile consumer court positively and take a decision on the same very soon.