Calcutta Telephones, the state-run telecom operator Bharat Sanchar Nigam's Kolkata unit, announced that it is shutting down its CDMA 1x & CDMA voice services from 31st October since the operator has surrendered 1 block of 1.25MHz in the 800MHz band in Kolkata circle. The operator earlier slowed down selling new CDMA SIM cards in that region. This move by the state-run operator came in as they have a really small chunk of CDMA users on their network.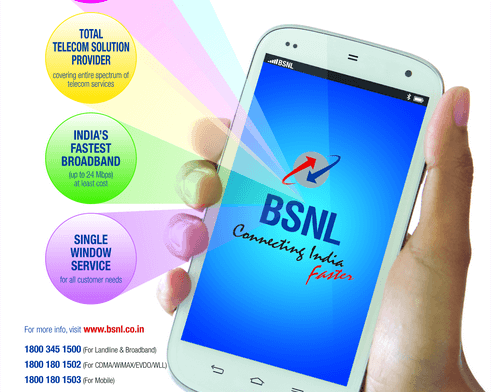 Last month we had reported that BSNL is shifting its EvDO subscribers to 3G services in Andhra Pradesh, Haryana and Punjab circles where it has surrendered 1 block of 1.25MHz in the 800MHz band for a refund from the government and does not have sufficient spectrum to continue EvDO and Voice services simultaneously. Similarly BSNL has also surrendered 1 block in Kolkata circle but there it chose to stop Voice and 1X services in order to continue providing EvDO services.
Due to regulatory issue, the CDMA 1X & Voice service of BSNL Calcutta Telephones will be discontinued w.e.f. 31-10-2015. All the affected customers are requested to visit nearest CSC for details." Calcutta Telephones said in a statement.

Note that the CDMA-based voice and data services will be discontinued in Calcutta Telephones area from the 31st of October 2015, so we would suggest to those impacted users to contact nearest BSNL telephone exchange where BSNL could help them in switching to GSM-based services.