Last month was an exciting one for top telecom operators in India as millions of Aircel customers have ported out from the ailing telco to other top networks. State-run telecom operator, BSNL has now confirmed that it added 1.1 million new customers in Tamil Nadu state alone in March 2018. The telco has posted a couple of images on Twitter, which confirmed these numbers. That said, most of these additions would have come from Mobile Number Portability (MNP) itself as millions of Aircel customers in the circle are porting out to other operators.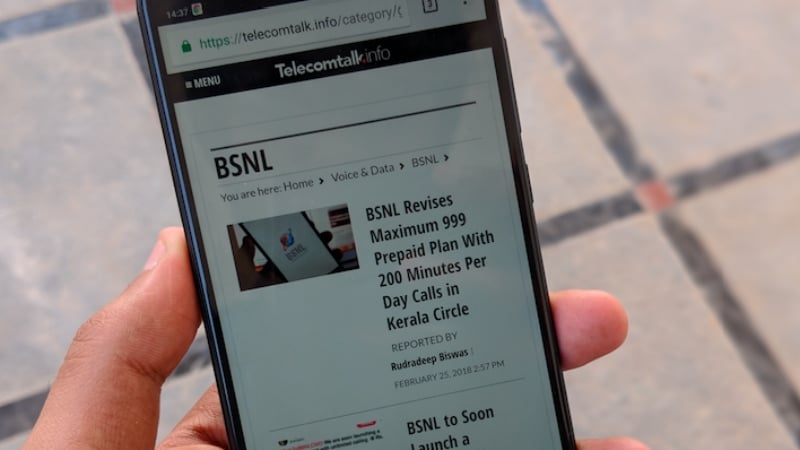 Last month, BSNL reported that it added 1.2 million new subscribers in just a week across the country. Out of the reported 1.2 million new users, eight lakh users joined as new users, while the other four lakh joined via MNP service. BSNL also introduced a Welcome Offer to lure more consumers on board, and it seems to be paying off well for the government-owned PSU.
Under the Welcome Offer, BSNL is providing 351MB of free data for new users in South India, but for North Indian users, the benefits differ- 1GB data for 15 days and unlimited voice calling for one week. Even though the Welcome offer benefits are less compared to North Indian circles, users are joining the network in a good number.
It will be interesting to see how many subscribers did BSNL in March 2018 on a pan-India basis. We're expecting the telco to add at least three million subscribers last month considering what it reported last month.
In other news, BSNL is also touting its offers as the best in the business. BSNL, in Tamil Nadu, is offering affordable plans such as Plan 429 prepaid plan, STV 118 which we recently reported, Landline 99 for free landline calling and BB249 affordable broadband plan.
On the whole, BSNL is offering extremely good plans in the circle, but the lack of 4G services in hurting the telco real bad. All the private telcos- Airtel, Vodafone, Reliance Jio and Idea Cellular, are also adding a decent amount of subscribers on a consistent basis. Airtel is reportedly the best operator in the country right now as it's grabbing 60% of Aircel users looking to port out from the network.