BSNL mobile subscribers will soon be able to avail free calling benefits offered on their landline phone as the state-run firm is going to roll out a convergence platform that will sync subscribers' mobile and fixed line connections.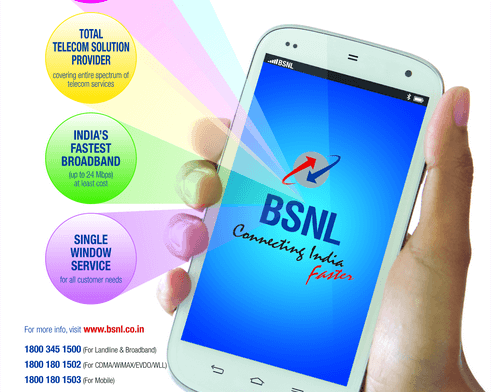 With this initiative consumers will be able to link their mobile and landline accounts. The sync between the two accounts will be such that it will enable BSNL subscribers to receive their landline calls on their mobile phones, as reported by ET.
BSNL has slipped down to become the sixth largest operator by subscriber base in April. At the end of August, BSNL's total subscriber base was around 7.8 crore. In the months of July and August BSNL ranked among the top 5 operators with maximum new subscriber additions as a result of free incoming in national roaming launched by the operator.
BSNL has witnessed a sharp decline in landline subscriber base despite offering free night calls from landline to any phone in India. With the launch of this convergence platform it intends to arrest the decline of landline subscriptions by giving an incentive to its mobile subscribers to continue with the landline connection and enjoy the benefit of free night calling along with the mobility of the GSM platform.