As the CES expo is approaching its closing time, many companies have already started leaving teasers about their upcoming devices, which are scheduled to be launched in Las Vegas in the coming two weeks.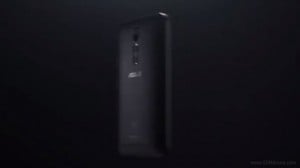 Sony has already published a mysterious teaser about Xperia Z4 and now Asus has also joined the bandwagon by bringing out an interesting teaser about Zenfone crafted with a dual camera. As accumulated from the teaser, the phone also seems to feature rear volume rocker buttons similar to the LG G2.
The video teaser lasts 10 seconds and showcases Zenfone with dual camera at the back. The video flashes a message "see what others can't see". Although, it is still doubtful if the cameras will be equipped for 3D pictures, or enhanced focus and post processing effect, similar to the HTC One (M8).
The CES is set to commence on January 6 in Las Vegas, stay tuned with us to know more.