Fiber Broadband service provider ACT Fibernet on Monday announced the revision of its data plans for its existing customers in Coimbatore. In the newly revamped plans, ACT Fibernet is providing customers with combined upload and download FUP. The company claimed that this had increased FUP limit for most customers by almost 300% with same prices.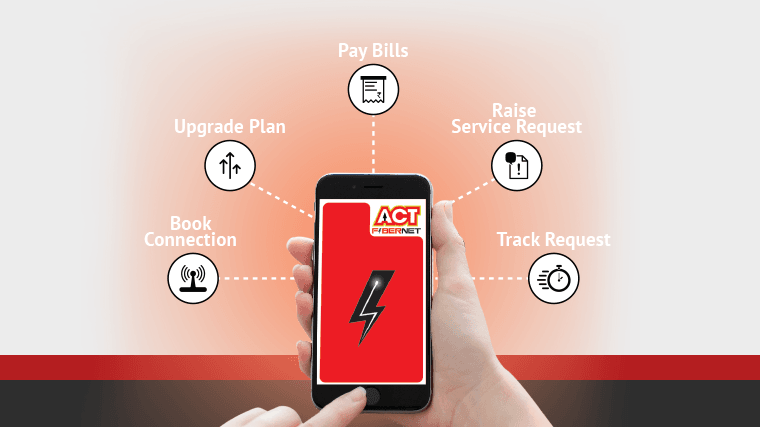 ACT Fibernet new plans are applicable starting this December 1, 2017. Here all you need to know about their upgraded broadband plans:
ACT Basic
As part of its new ACT Basic plan, the combined FUP has been upgraded to 75GB with 15Mbps speed from earlier 25GB upload FUP and 25GB download FUP limits. Post FUP speed drops to 512kbps. This plan retails for Rs 649.
ACT Rush
ACT Fibernet plan for Rs 799 now comes with 25Mbps speed applicable to combined 100GB data download or upload. Once again speed drops to 512kbps after crossing the FUP. Earlier the plan limited your upload and download to 40GB and 40GB respectively.
ACT Sprint
You get 240GB of high-speed data at 60Mbps speed for the same price of Rs 999. The earlier FUP limits for both upload and download stood at 70GB and 70GB. Post FUP speed remains fixed at 512kbps.
ACT Race
ACT Race has been upgraded to 300 GB FUP limit with 80 Mbps speed from 100 GB Upload FUP limit and 100 GB download FUP limit. The plan retails for Rs 1099, and post-usage speed is 512kbps.
ACT Zoom
The upgraded plan for the same price of Rs 1299 comes with 400GB data with the connection of 75Mbps. The previous plan offered 150 GB upload FUP and 150 GB download FUP limit. Post FUP limit is again 512 kbps.
ACT Bolt
ACT Bolt now includes whopping 500 GB FUP limit with 125 Mbps speed from 175 GB upload FUP limit and 175 GB download FUP limit. The good thing is that post FUP speed also remains 1Mbps. This plan retails for Rs 1499.
SOHO Plans
Similarly, ACT Fibernet upgraded its SOHO plans for businesses and offices. Under the SOHO plans, ACT Remarkable has been upgraded to 1000 GB FUP limit with 125 Mbps speed. The 150 Mbps speed ACT Exceptional and ACT Phenomenal have 1400 GB and 1800 GB FUP limits. The prices of these plans remain same at 2999, 3999 and 4999 respectively.
The latest news comes on the back of significant broadband players revising their data plans to add more data benefits to customers. Earlier BSNL and Airtel modified their plans as Reliance seeks to launch their Jio Fiber service next year with the promotional offer of a three-month free period.