BlackBerry has officially announced that there are 91 million active BBM users right now. John Chen, CEO of BlackBerry is trying hard on increasing its subscriber base with new features like the BBM Store and BBM Stickers. As of now, there are 55 sticker packs available to users, with each week witnessing additions of at least two new packs. As a glimpse of where BBM is possibly headed, in Indonesia, BBM Money made a debut. They have also launched a new beta version of the app which is available on the BlackBerry Beta Zone.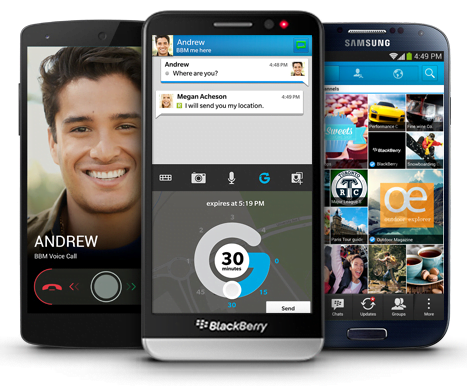 The new beta version of the BBM comes with
'Sticker picker' for easier and speedier access to use the sticker packs
High quality image transfer by default
Ability to share song which is being listened by the users via status update (for Android users)
Gradually, BBM video and free voice calls will also be made available to iOS and Android users before the end of this year. John Chen also cheekily said, "..wouldn't turn down $19 billion for BBM". The BlackBerry CEO does plans on regularly updating the instant messaging application to keep it as an asset for the company.
There has been a huge boom in the IM usage since past couple of years. Recently, WhatsApp was acquired by Facebook for a whooping $19 billion. Even though BlackBerry was one of the first smartphone brands who popularised the IM service through BBM (BlackBerry Messenger), they have been left behind in the crowd. As the sales of their own devices have been decreasing sharply, BlackBerry decided to liberate the app by launching it on Android, iOS and Windows Phone.