The much-anticipated news is finally here. Reliance Retail Limited, the parent company of Reliance Jio has received a whopping 6 million bookings for the JioPhone in a single day, TelecomTalk has learnt from sources. This is a massive number to start with and also in-line with Jio's target of selling 5 million JioPhones every week. Earlier, Jio informed that it has received millions of bookings, but didn't reveal the official number.
Furthermore, our sources also revealed that the company received 10 million expressions of interest for booking the JioPhone. For the unaware, Reliance Jio took the interest of the customers after the announcement of the JioPhone on who's interested in purchasing the feature phone.
"The bookings, and the expressions of interest, for JioPhone, were received from across the country with equal participation from metros, smaller towns and rural areas," revealed one of our close sources.
Due to the unprecedented response, Jio temporarily halted the pre-bookings for JioPhone, and the company may start taking pre-bookings once after shipping the first batch of JioPhones. Moreover, Jio also said that they will be intimating the customers when the booking process resumes.
We also have an info about when Jio is looking to ship the first batch of JioPhones. Well, the deliveries of the JioPhones will commence as planned by the company, which is in the first week of September.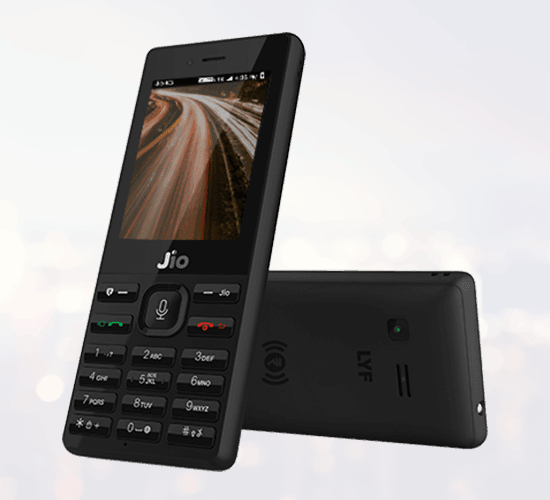 "The deliveries of the JioPhones will commence, as planned, in the auspicious period of Navratri in September," revealed our sources. Earlier today, it was said that the delivery of JioPhones will be delayed by a week or so, but it doesn't seem to be the case anymore.
Our sources also revealed that the entire pre-booking process was handled very smoothly in both offline and online channels. Reliance Jio even helped the Indian Government during the pre-booking period because it actively encouraged the use of digital payment methods, especially the Indian Government's UPI BHIM app.
Reliance Jio collected Rs. 500 as a security deposit during the pre-booking of a JioPhone, and the rest amount- Rs. 1,000 has to be paid by the customer at the time of delivery. The JioPhone is the smartest feature phone ever with some innovative features such as JioAssistant (voice assistant), KAI OS with apps such as JioChat, JioPlay, JioMusic, JioXpressNews, etc.
Are you one among the six million customers who pre-booked the JioPhone? Let us know by commenting below.