ZOPO, a fast-growing Chinese smartphone brand partners with India's leading AI startup Niki.ai to launch its upcoming smartphone, the ZOPO Speed X. Late last month, ZOPO teased the launch of Speed X smartphone in India, and today, the company has officially announced the product. Sadly, ZOPO did not announce the price and availability of the product.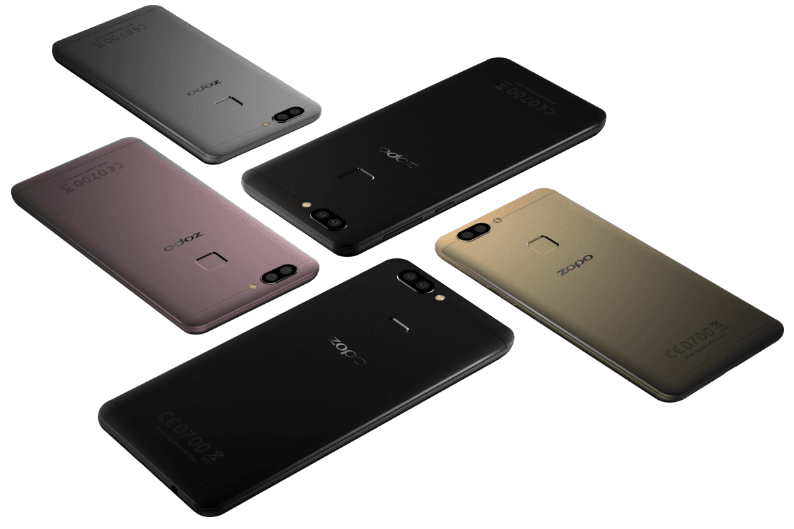 ZOPO entered the Indian smartphone market in 2015, and it has been a year since ZOPO launched its flagship phone- the ZOPO Speed 8. And the Speed X succeeds the last year' Speed 8. ZOPO says that the partnership with Niki.ai will "provide a great amount of boost to the Speed X launch, making it all the more successful. Niki is an innovative platform which will provide a lot of value and convenience to all the ZOPO customers."
Niki.ai is an artificial intelligence (AI) based chatbot will help ZOPO smartphone users with all their e-commerce related activities. Niki's app and the widget would be available on ZOPO's Speed X providing easy purchase options to its customers with 20+ e-commerce services across travel, entertainment & daily utilities. They will simply have to chat with Niki to pay bills, book cabs, buses, hotels, movie tickets and a lot more, just within seconds.
The ZOPO Speed X is touted as a flagship smartphone but doesn't feature flagship features though. The Speed X is the company's first smartphone to feature dual cameras. The handset has a 13MP and a 2MP camera at the back. The former is used to capture standard shots, while the latter is used to add bokeh effect to the images. This setup is similar to the one seen on Huawei Honor 6X.
ZOPO is also offering a 365-day replacement warranty for the ZOPO Speed X. The smartphone also has a 13MP front-facing camera along with a soft-LED flash.
The Speed X flaunts a 5-inch Full HD IPS display with a 2.5D curved glass on top. The phone features a unimetal body, measures 8.1mm in thickness, and weighs 131 grams. It is fuelled by the MediaTek MT6753 chip with an octa-core CPU, coupled with 3GB of RAM and 32GB of internal storage. The storage is expandable up to 128GB via a microSD card.
ZOPO also highlights that the Speed X is the company's first smartphone to run Android 7.0 Nougat. There's a fingerprint sensor in the phone placed at the back below the rear camera module, which unlocks the smartphone in just 0.16 seconds. However, the disappointment with the phone is the presence of 2680mAh battery.
Vineet Varshney, CTO, ZOPO Mobile, said "Our new flagship product, Speed X belongs to our high-end Speed series which is aimed to provide affordable smartphones to the Indian Smartphone users with top-notch technology. We are immensely happy to launch the Speed X along with Niki.ai. With the growth of digital wallets and the consumer's behaviour shift from offline purchase to online shopping, we decided to introduce Niki in our Speed X smartphone for all our Indian customers. Niki understands the consumers buying pattern and suggests them with new and better options to look for in almost all the areas."