Providing timely software updates isn't something Xiaomi is very good at. It brings in the software updates but with a delay. Xiaomi now plans on launching its Android 5.1.1 Lollipop based Chinese MIUI 7 ROM on August 13th in China and the same in global guise will then make its way to Indian shores on August 19.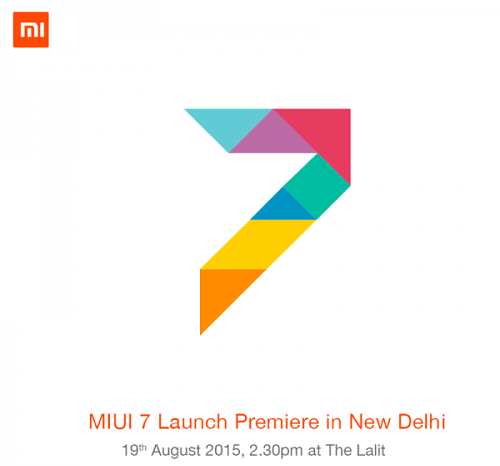 The company's Vice President, Hugo Barra will be heading the event and will be showing off the new features of the new ROM to the fans in India. The event will take place in New Delhi on August 19 at 2:30 pm. Xiaomi has opened the event to its fans as well and they can register themselves for the same by heading here. The registrations for the same will go on till August 14, 6pm and the winners will be declared on August 15.
The much awaited update is expected to bring with it a flatter and cleaner UI. The ROM in its beta guise would be made available for Mi devices initially with the roll out for others following soon after. By the time the final version of the MIUI 7 ROM hits all the devices, Google would have released Android M too later this year. Xiaomi's pace in terms of ROM updates hasn't been quite fast but we hope things take a turn for the better in future.