Xiaomi has carved out a niche for itself in Indian and other markets as the manufacturer of budget smartphones. However, now the Chinese OEM has announced two new feature phone which is the Qin1 and Qin1s. Xiaomi has confirmed the phones, are upon Youpin, a crowdfunding platform where the interested participants can fund the project. The funding value for this phone on the platform is CNY 199 (approx. Rs 2,000) The phone has been announced at a very crucial time where feature phones are gaining popularity again. Even in India, JioPhone has registered 25 million active users and has made up 27% share of the mobile market in Q2 in 2018. At such a time, Xiaomi has announced the Qin1 and Qin1s which come with bi-lingual translation support and AI supported features. The latter variant also supports 4G connectivity.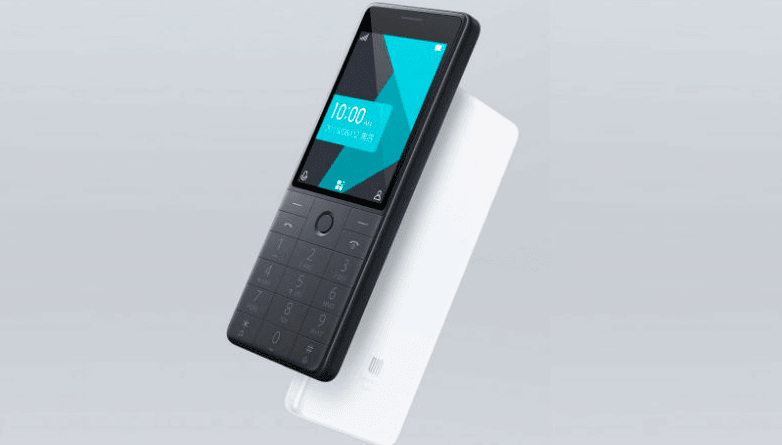 Xiaomi Qin1 and Qin1s Specifications
The main highlighting feature of the Qin1 and Qin1s feature phone is the Machine Learning powered translation, wherein, the phone supports 17 languages. Also, the phone features an IR blaster which helps the device in doubling down as a universal remote for TV and AC. The feature phone also comes with a USB Type-C port, something which is not frequently seen on devices like this.
The screen on this phone is a 2.8-inch QVGA (240x320 pixels) IPS display, and it comes with a 1480mAh battery which has been claimed to deliver 15 days of standby time or 420 minutes of talk time on a single charge. These feature phones by Xiaomi will come with T9 keypad for inputs along with a D-Pad for navigating menu options. The dimensions of the phone measure 132x53.8x8.5mm and the phones also come with alarm functionality. The processor on the device is a dual-core MediaTek MT6260A SoC which comes accompanied by 8MB of RAM and 16MB of onboard storage. Connectivity options of the phone include Wi-Fi, Bluetooth v4.2, and a USB Type-C port.
The Qin1s, which is a 4G enabled variant of the feature phone, runs Android-based MOCOR5 and has a dual-core Spreadtrum SC9820E SoC. This phone comes with 256MB of RAM and 512MB of storage. Connectivity options on this phone include 4G VoLTE, Wi-Fi, Wi-Fi Hotspot, Bluetooth v4.2, GPS, and USB Type-C.
Xiaomi Qin1, Qin1s Pricing
The Xiaomi Qin1 and Qin1s are up for pre-orders on the Youpin crowdfunding platform presently and both the phones are expected to start shipping on September 15. The phones are said to be costing CNY 199 (about Rs 1,990) on the Youpin platform. Colour options for the devices are – Black and White.