Xiaomi the 4th largest smartphone manufacturer which is sometimes referred to as the Apple of the east, has entered into a very different ball game. The smartphone manufacturer has stepped into being a telecom service provider through the MVNO route. Mobile Virtual Network Operator is an arrangement in GSM technology wherein an operator who doesn't own a licensed spectrum and is without any network infrastructure will resell the wireless services under their brand umbrella.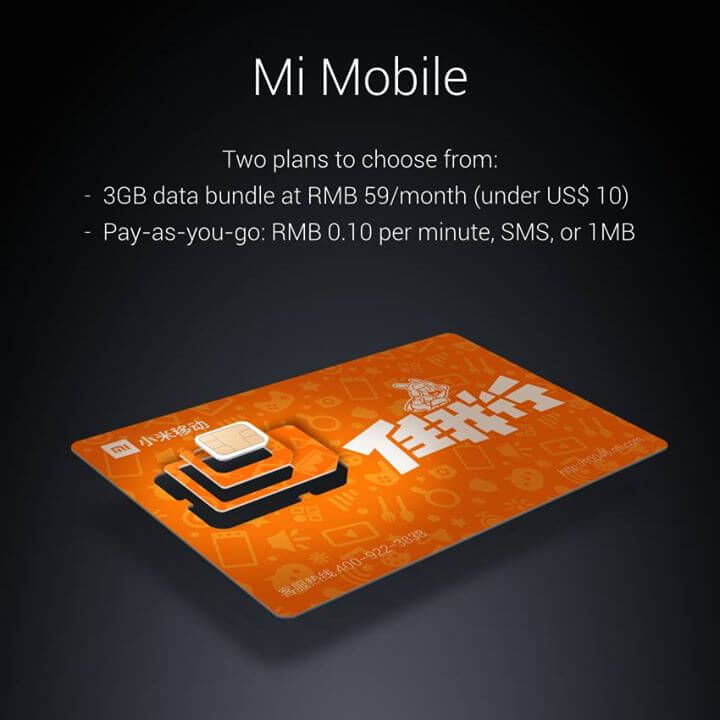 This is done by fostering a business deal with the licensed telecom operator and then resell the usage to their customers, more like subletting a building. In fact Virgin network was the first example for MVNO way back in 1999 and it has contract with most of the operators across UK, Australia and Canada. Xiaomi will be piggybacking on the 2G, 3G and 4G networks of China Unicom and China Telecom. Those interested in the MVNO services can buy the Mi Mobile SIM card online and they will get a triple cut SIM card pack which can be used in phones with varying size of SIM cards.
Xiaomi is offering two packages. The first is a pay-as-you-go model which charges 0.10 yuan or $0.02 per voice minute, text message and 1 megabyte of data. This will be available starting September 23. The second deal is a 59 yuan (under $10) package that gives users 3 gigabytes of data and charges customers 0.10 yuan ($0.02) per call minute, text message or for each 1 megabyte that exceeds the 3GB data limit. This will be available for public beta in October.
Also read: MVNO in India: Not Truly MVNO Failed in Most Cases
Xiaomi's market share has been growing rapidly over the last few years but its growth in terms of smartphone unit shipments has slowed down recently. Still, in the second quarter of this year, the company shipped 17.9 million units and commanded a 5.3 percent market share. The past few years have seen Xiaomi selling high-spec low-cost smartphones to users to build up an install base in order to be able to launch a service like Mi Mobile.