Xiaomi will announce a lot of smartphones in the market very soon. The budget Redmi Note 5 and the Redmi 5 Plus, and the entry-level Redmi 5 are expected to hit the market pretty soon. And if some new reports are to be believed, Xiaomi will launch another bezel-less smartphone before unveiling its next flagship phone, the Xiaomi Mi 7, which is said to launch at the MWC 2018.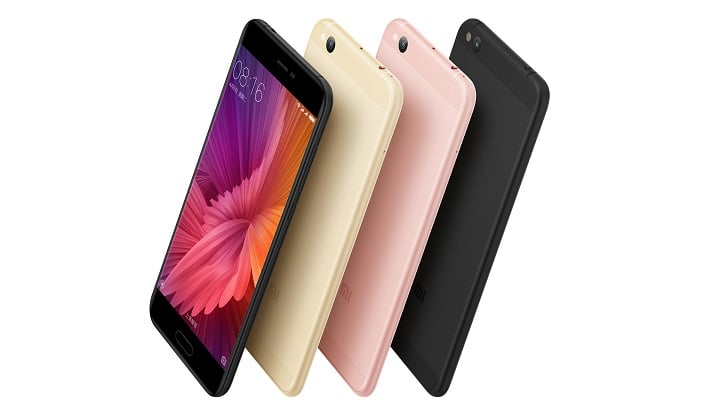 Remember the Xiaomi Mi 5c smartphone launched last year in China? Yes, the same Mi 5c is rumoured to replaced with Mi 6c in December 2017. The Mi 6c, of course, will be a watered down version of the flagship phone Mi 6. Like last year, the Mi 6c is rumoured to be powered by Xiaomi's in-house Surge S2 chipset.
The Surge S2 chipset from Xiaomi will succeed the Surge S1 chip that powered by the Mi 5c. There are some details about the chipset as well. The Surge S2 chipset will be manufactured on 16nm process, as opposed to the 28nm process used to build the Surge S1. The clock speed of the chipset is still unknown.
Apart from the chipset, the Xiaomi Mi 6c is said to come with a 5.65-inch 18:9 bezel-less display and will join Xiaomi's bezel-less portfolio. Also, the 6c will draw the same dual-camera setup from the Mi 6, of course, Xiaomi will downgrade the aperture size, but it will use the same sensors as it did with the Mi Mix 2 and Mi 5X.
If this report suggests the smartphone as Mi 6c, then another one points out that the device will indeed be released as Mi 6x. That said, there's no conclusive evidence on the smartphone's existence too at the moment. Also, the Xiaomi Mi 6c/6x may not make into the Indian market, but looking at the company's aggressive approach in recent times, they might launch in the Indian market too.
Xiaomi is reportedly working on the budget Redmi Note 5 and Redmi 5 smartphones. The Redmi Note 5 is expected to be the company's first bezel-less mid-range smartphone with a dual camera setup too. The Redmi 5 Plus will largely the same as the Redmi Note 5 for the Chinese market with Snapdragon chip, and lastly, the Redmi 5 is also expected to sport a bezel-less display and Snapdragon 450 chipset.