Currently, Xiaomi has been releasing smartphones under its Redmi and Mi sub-brands, and now a new rumour has it that the Chinese smartphone manufacturer is planning on announcing a new smartphone under an entirely new sub-brand this month.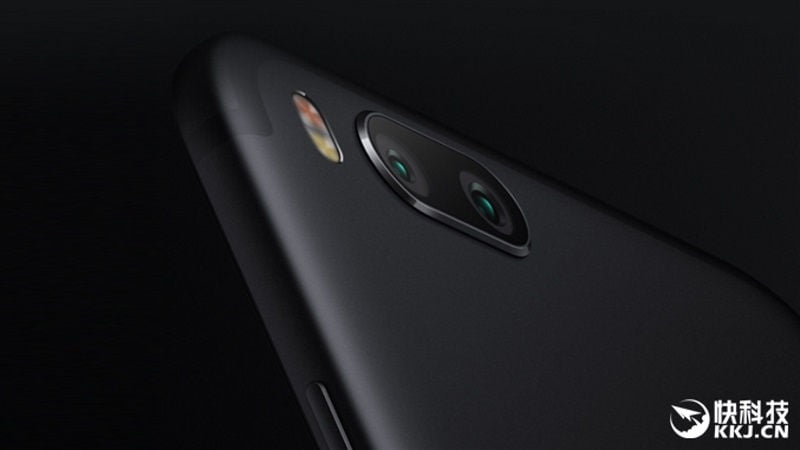 The name Xiaomi has been working on for it has not yet leaked, but it looks like the company is going to follow in the footsteps of its rivals, Vivo and Oppo, by catering to the customers who look for camera-centric smartphones. The word is that Xiaomi is hiring a top celebrity to endorse its new brand. Incidentally, this is going to be Xiaomi's third sub-brand to join the Redmi and Mi portfolio.
Today, an image of a Xiaomi smartphone came up online, giving us a first look of the device, and will allegedly be released under the new brand. The picture suggests a dual-camera setup on its rear end, accompanied by dual-flash to its left. Except for the positioning of the dual-flash setup, the design looks more or less the same as the iPhone 7 Plus. Keeping true to its name as the Apple of China, Xiaomi seems to have also imitated the antenna lines seen in the iPhone 7 and 7 Plus onto its new smartphone.
Xiaomi is quite famous in China for its online sales, however, when it comes to the offline market, Oppo and Vivo are two brands that have built a great reputation in regards to offline sales. With this new sub-brand, Xiaomi is expected to take on Oppo and Vivo by hitting the offline markets hard. It seems that Xiaomi is leaving no stone unturned by broadening its reach into the offline retail market as well and giving the other two companies a fair competition.
As far as the release of this device is concerned, the company is expected to introduce its new camera-centric smartphone in the markets by the end of this month. Since we have no information on the sub-brand yet or even the smartphone under it, the release date and the device specs are up for speculation. We do not know if this brand will make it beyond Chinese borders or maybe even grace the Indian markets in the near future.
More details on the upcoming smartphone can be expected in the coming weeks, so stay tuned and let us know what you think of this phone in the comments below.
Xiaomi is expected to launch a new smartphone in its homeland this month. Assuming the device to be the Mi 6 Plus, it will come with a Qualcomm Snapdragon 835 processor, 4GB of RAM and will run on the Android 7.0 Nougat. The device packs a 4,500mAh battery and sports a 5.7-inch QHD display. The Xiaomi Mi 6 Plus features a 12MP main camera with Digital Zoom and an 8MP selfie-camera. The Mi 6 Plus is expected to cost around Rs. 25,000.