Bengaluru-based startup SliQBits launched a free voice and video calling app, namely SliQ, which enables connections at 25kbps for voice and 45kbps for video calls. On high-speed connections, the app caps data speeds at 500kbps, to reduce consumers' data charges.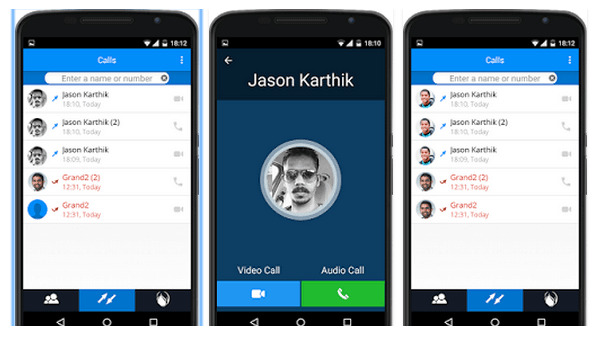 The app has been primarily developed for 2G and 3G consumers in emerging markets. It is designed to be extremely simple to use, in local languages, to work on 2/3G networks which will continue to be the dominant standards in emerging market networks, the company said.
With the application, SliQBits is targeting billions of smartphone users in emerging markets such as India, China, Africa, Latin America and Eastern Europe. Android owns over 90% of the emerging smartphone market. Penetration of this market by the leading call apps is quite low because these apps don't take into account the volatile development teams. The app gives quick access to short region-specific streamed video content, and is currently available in three languages–English, Hindi and Telugu. The application will soon be available in 10 languages.
"We have developed technologies that adapt voice and video to available bandwidths more efficiently than competitors like Skype, FaceTime or Viber. Due to more efficient data management, video and voice calls cost a fraction of other call apps," Aloka Mitra, CEO of SliQBits, said in a statement.
The app currently generates revenues by banner, audio and video ads. Former Airtel CEO Sanjay Kapoor, and Vijay Amritraj – Indian tennis legend, and Nestle CEO Paul Bulcke are some of the investors in the company. SliQ said that it is currently raising funds on Crowdfunder.
"Emerging market users can now see their loved ones for less than 1c a minute, and talk for less than 0.5c a minute. We have brought significant innovations such as scaling and cropping the video image at low bandwidths to provide better quality video," Mitra said.
Founded in 2013 by a team of 35 young technologists in Bangalore/Silicon Valley, SliQBits' streaming technologies are licensed to companies such as Cisco, Motorola, TiVo, Sony, Micromax, DirecTV, Belkin and Arris. SliQBits' development teams are in Noida and Bangalore, India.