As part of 'Speed is Good' campaign, Vodafone India undertook a speed test drive in Chennai by reaching out to 2,000 Telecom Retailers across the city. Vodafone employees met with retailers in the city and did live demo of Vodafone's faster 3G network. Retailers who participated in the initiative was presented a 'Speed Test' certificate by Vodafone.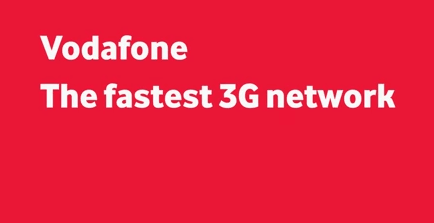 As per Vodafone, the 'Speed is Good' campaign is based on the findings of Ookla (global leader in broadband speed testing) speed test data conducted during the period September 2014 to February 2015. Vodafone claims its 3G offers 22% faster download, with 43% faster upload and 23% faster page-load experience as certified by Ookla.
"The continued surge in smartphone sales have lead to a synergistic demand for high speed and reliable data connectivity. 3G & fast Data Services in general is a huge game changer in today's market. As the popular saying goes, 'Seeing is believing'. We have undertaken this 'Speed Challenge' today to drive home the efficacy of Vodafone's 3G network through live demos and convey the fact that customers can get the best of connectivity and service at the best tariff plans with Vodafone 3G." said S. Murali, – Business Head – Tamil Nadu, Vodafone India
As 3G service has gone mainstream in Indian mobile market, operators are now pushing for faster 3G services. Recently Airtel has introduce 3G on 900MHz as Platinum 3G which claims to offer faster speeds and better coverage. With 'Speed is Good' campaign Vodafone claims its 3G network is faster than other operators 3G network in the country.