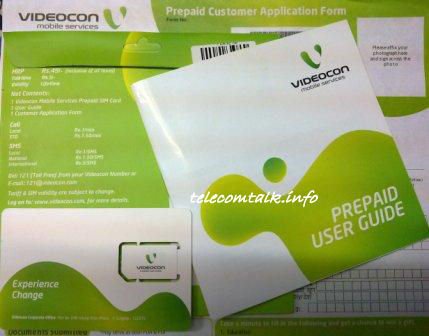 One of new entrants, Videocon Mobile Services is on the way to roll out its services in Kolkata. Official dates are not fixed, but Videocon GSM SIM cards are available in few stores.
According to the stores selling Videocon SIM the company is yet to launch its services officially.
Videocon is looking for distributor partnership to reach the SUK to all parts of the metro. The stores cannot tell the tariff or validity of the Videocon connections.
New connections of Videocon are available at Rs 10. Users will get confirmed 350 local minutes for 1st month as promotional offer. One can check the mobile no. dialing *1#.
I managed to get Videocon SIM to try my hands. It is till date not activated but checked the MDMA data – RSSI varies from -71 to -81 dBm and network is detected only GSM (not EDGE/GPRS). Videocon and Loop's signal is available in my area for more than 6 months. Is it just another soft launch?
Similarly BSNL starts its 10 digit CDMA mobile telephony silently in Kolkata. BSNL CDMA mobile no. starts with 9189XXXXXX. The RUIM they are providing is 1X data enabled and of OMH technology.
The BSNL CDMA Mobile SUK costs Rs 20 includes Rs 20 talktime and validity of 30 days & grace period of 15 days.
For more details of BSNL CDMA Mobile services please visit nearest BSNL Office.