Uninor has reported a 38 per cent year on year improvement in gross revenue amid challenging operating environment in Q3 FY 2014. As a part of its third quarter result presentation (quarter ending September) in Oslo, Telenor Group reported sustained business growth of its operation in India.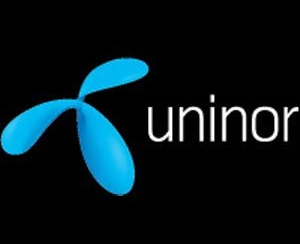 Uninor's strong business performance continued with 1.8 million new subscriptions being added in its six circles during the third quarter. The average revenue per user (ARPU) for the company has also gone up by 4.4 per cent year-on-year to INR 104 in the quarter. This growth comes despite three circles -- Andhra Pradesh, UP East and UP West -- getting impacted due to natural calamities.
The ARPU growth was driven by higher share of Internet users and improved quality of its subscriber base. Uninor has around 19 per cent subscribers accessing Internet services actively.
Uninor is a pre-paid only operator and offers pre-paid products for the mass market at 'Sabse Sasta' or 'lowest in the market' tariffs. The company launched its "Internet for All" strategy together with its Sabse Sasta Facebook and Sabse Sasta Whatsapp products earlier this year.
Last quarter the company completed 88 percent of its new network expansion planned for this year. The single largest network expansion program initiated in the first quarter gained speed in the third quarter, with 3,100 new sites launched during the third quarter.
"We declared early on this year that 2014 will be about investments, expansion and growth for Uninor. Of the total planned 5,000 new sites 4,400 sites are now deployed exit Q3'14. While the emphasis on achieving profitability will continue, Uninor will keep its most affordable tariffs position in the market." said Sorby.
In October this year, Telenor Group also announced acquisition of additional 26 per cent ownership stake in Telewings Communications Services Pvt Ltd, held by Lakshdeep Investment & Finance. As a result, Telenor now takes 100 percent ownership of Telewings that operates under the brand name Uninor here.
Uninor also received a letter of intent for spectrum acquired in February 2014 auction. The company acquired a new circle -- Assam -- in the auction along with additional spectrum in four of its existing circles. The preparations are underway to launch the circle of Assam.