The Cellular Operators Association of India (COAI), which represents India's three-largest telecom companies, Bharti Airtel, Vodafone India and Idea Cellular among others, has again approached the Trai seeking the latter's immediate intervention to direct Bharat Sanchar Nigam (BSNL) to stop its app-based limited fixed mobile telephony (LFMT) service.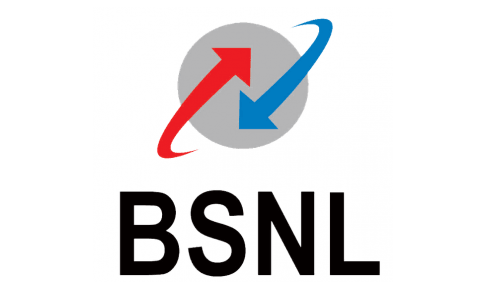 The COAI claims that the LFMT service by the state-run telecom operator flouts licence norms and evades interconnect charges.
The body also said that the service also "runs afoul of the national numbering plan."
Reliance Jio Infocomm, which is also a member of the industry association, held a divergent view on the matter, COAI said.
Rajan Mathews, the COAI director general said the state-run telco's new limited fixed mobile service use the caller-line identification (CLI) of landlines for making calls from mobiles, and in turn, evade interconnect charges, as no termination charges are applicable for calls between landlines under Trai's prevailing Interconnection Usage Charges (IUC) regulation.
He also said that other operators with a landline number series might also start using their methodology to skirting interconnect charges, which would lead to major revenue implications for mobile operators.
"Existing interconnection agreements between COAI's member operators and BSNL do not permit such calls, and does not permit internet telephony services either," Mathews said.
"BSNL's Limited Fixed Mobile Telephony Service is a restricted but in-principle same version of their Fixed Mobile Telephony (FMT) service, even though they are marketing it as a distinct service," Mathews said in a letter to to the Telecom Regulatory Authority of India (Trai), explaining its understanding of the issue.
"While the previously launched (and subsequently withdrawn) FMT service allowed customers to roam within India and overseas by connecting their landlines through mobile and making calls through them, the new LFMT service is confined to home premises… The essence and functionality of the new service is fundamentally the same as their FMT service. The mere confinement of new services to home premises has not affected the nature of the service and it, indisputably, remains a modified version of its FMT service," he added.
The body, citing media reports, said that the service is app-based and will enable customers to use their mobile devices as cordless phones working in sync with landlines to make and receive calls within home premises.
Under the new service, the customers can make and receive calls while connected to a BSNL broadband modem by downloading the app onto their smartphones. The smartphone needs to download the app and with connectivity with BSNL broadband modem (say on N-H), customer can receive and also be able to make outgoing calls on smartphone handsets. This service is in no way linked with mobile operator service or customer SIM in mobile handset.
The limited FMT service can be availed as add-on service, and separate telephone number will be provided to customer to avail this service. Limited FMT call charges will be as applicable for basic service.
Earlier this month, BSNL had said its latest app-based limited FMT calling service was "different" from its previous FMT service, which it had been forced to put on hold following stiff opposition from mobile phone companies.