India's newest mobile operator, Reliance Jio Infocomm continued to drive intense price competition through its promotional all services free of charge, which led to a decline in Bharti Airtel's third quarter ARPUs across mobile services - voice and data - and as well as a 12.4% drop in data customers sequentially, Annalisa Di Chiara, a Moody's Vice President and Senior Credit Officer said in a note.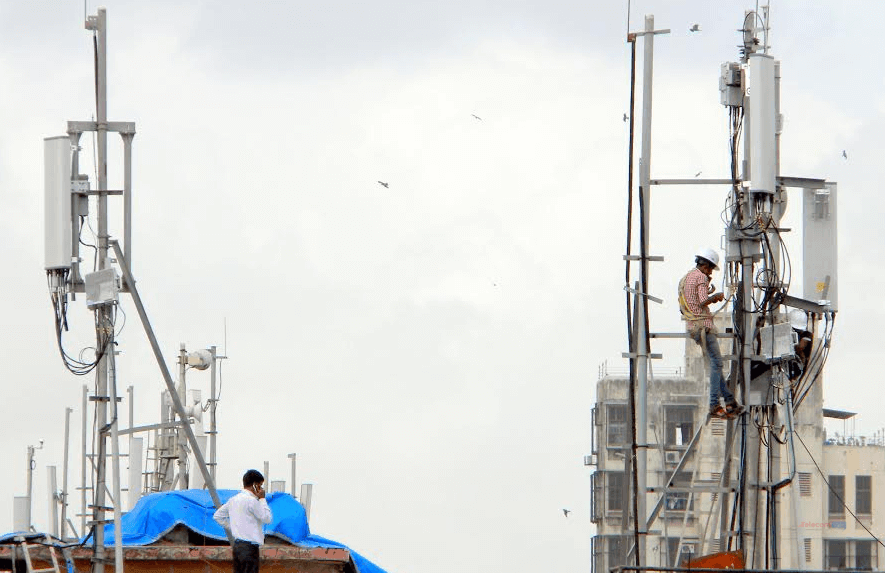 The slowdown in Bharti's Indian operations - which contributes around 85% of consolidated EBITDA – was significant quarter over quarter (QoQ), with a 6.3% contraction in revenues and 11.8% decline in EBITDA to Rs 72.5 billion, added Di Chiara, who also Moody's lead analyst for Bharti.
Moody's Investors Service said that Bharti Airtel's weak operating results for the third quarter of the financial year ended 31 March 2017 (3Q FY2017) are credit negative but have no immediate effect on the company's Baa3 issuer rating and stable outlook.
Overall Bharti's consolidated revenues decline was slightly more muted at 5.3% sequentially to Rs 233.4 billion although consolidated EBITDA dropped 9.5% to Rs 85.7 billion resulting in a 1.7% contraction in EBITDA margin to 36.7% from 38.4% the prior quarter.
Although Bharti's African operations, benefitting from continued cost reductions, tallied a 6% increase in reported EBITDA QoQ and 1.2% increase in EBITDA margin, this was insufficient to offset the weaker operating performance of the Indian operations in Q3 FY17.
Meanwhile, Bharti's consolidated revenues for the first 9 months grew 2.7% over the prior year while the company recorded RS 276.3 billion of EBITDA compared to RS 249.8 through the first nine months of 2016, up 11.4% year-over-year.
In addition, reported debt increased by around USD2.2 billion in 3Q FY2017, on account of incremental debt associated with the 173.8MHz of spectrum purchased in the October 2016 auctions.
As a result, Moody's estimated adjusted consolidated debt/EBITDA (including deferred spectrum liabilities) increased to around 3.4x as of December 2016 from 3.0x as of September 2016.
"Still this elevated leverage can be accommodated in the rating for a short period of time. We still expect cash flow from operations and monetization opportunities -- including divestments in subsidiaries -- to reduce absolute debt levels permanently to expedite leveraging towards 3.0x. Bharti has no headroom for any delay in its deleveraging plans," Di Chiara added.
Bharti recently announced a board approval for proceeding to seek shareholder's approval for the issuance of Non Convertible Debentures (NCDs) via private placement.
Pursuant to the required shareholder's approval, any issuance of NCDs will be within the overall RS100 billion limit for which approval is sought and expected to be used or refinancing; as a result, a rise in leverage above current levels is not expected.
The stable outlook reflects Moody's expectation of stable cash flow generation for its Indian operations and the application of the cash proceeds from its monetization activities will reduce debt on an absolute and relative basis, such that adjusted debt/EBITDA trends towards 3.0x over the next 6 months.
Any delay in deleveraging will put negative pressure on the rating. Downward pressure could also arise if competition intensifies further in any of its key markets, but particularly for the Indian wireless business, such that its key operations and/or subsidiaries report materially declining margins.
"Moody's would also view negatively any event risk associated with a sizeable acquisition or other corporate activity that negatively impacts the company's existing or targeted leverage ratios," the agency said.
It added that the rating may experience upward pressure if Bharti's overall credit profile continues to strengthen.
"Moody's would like to see the company reduce consolidated adjusted debt/EBITDA (including deferred spectrum payment liabilities) to below 2.0x, and for consolidated adjusted retained cash flow to adjusted debt to exceed 30% on a sustained basis," it added.