Dispelling fears over electromagnetic radiation (EMF), the Telecom Regulatory Authority of India (TRAI) has said that radiation from the mobile towers and handsets do not carry enough energy to cause any harm to the human health. The regulator conducted an interactive meeting on EMF radiation of mobile towers today and senior officers of TRAI, TERM Cell officials, a number of state government officials, Resident Welfare Associations, NGOs, Consumer Forums, Builders, Academicians and Telecom Service Providers attended the session.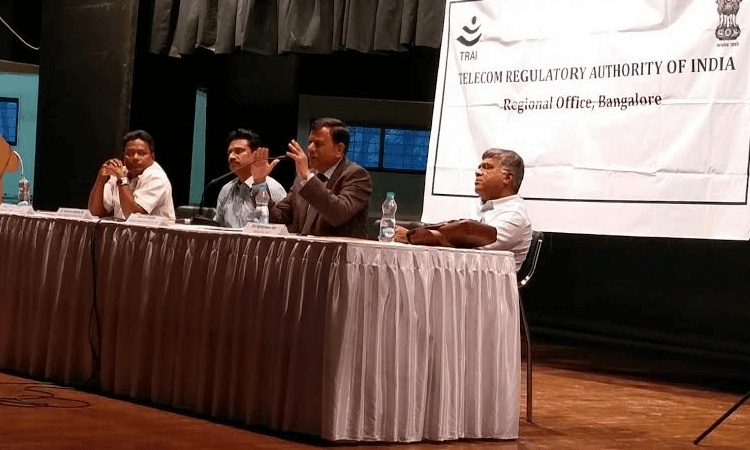 Suresh Kumar Gupta, Principal Advisor, Telecom Regulatory Authority of India: "There is a public concern about possible health hazards from EMF exposures from mobile towers, which has led to active scientific debate among the research agencies across the globe."
He explained that the mobile tower radiations were nothing but radio waves. In any case, the government has implemented stringent norms to ensure that there is no adverse effect on human health from mobile tower emissions.
Kumar also informed that this matter has been studied intensively and in various countries — after a detailed examination of the findings of these 25,000 plus studies there is no conclusive evidence of adverse effect of EMF radiation on human health.
Agneshwar Sen, Advisor, Telecom Regulatory Authority of India (TRAI), mentioned that lack of adequate number of mobile towers was one of the reasons for deteriorating quality of mobile services.
The guidelines for EMF radiations from BTS and mobile handsets in India are very stringent when compared to other countries, including developed. He informed that various international organizations like WHO, HPA, SRSA, AGNIR, NIPH have stated, in no uncertain terms, that there is no convincing evidence linking EMF exposures with health effects in adults or children, Sen added.