Tata Sky will soon launch 4k UHD set top boxes in India by early next year, Tata Sky even showcased the first ever Live telecast with 4K technology on SONY SIX HD using a 4k set top box.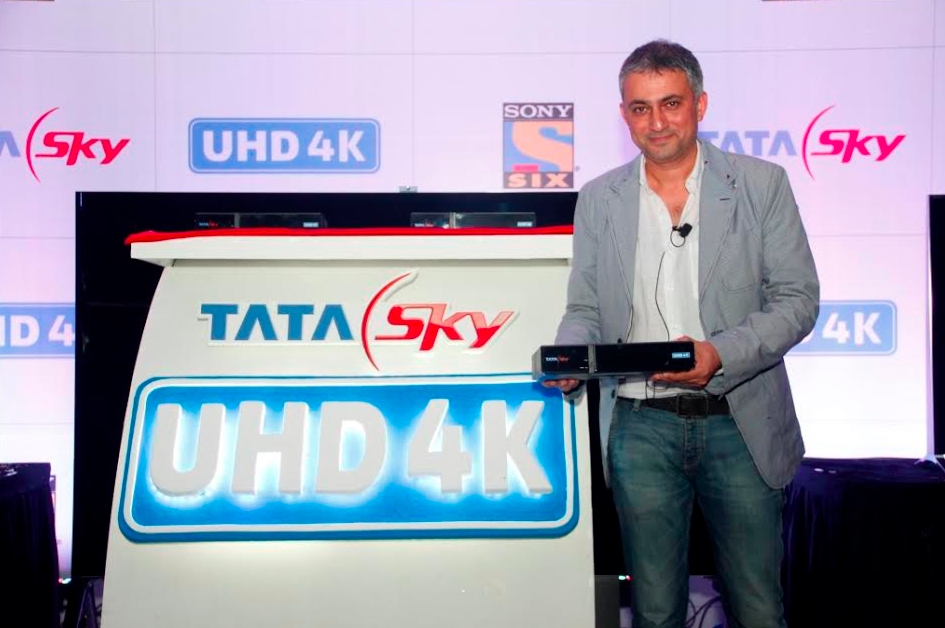 The 2014 FIFA World Cup football match played between France & Germany telecasted on SD, HD and an (4k enabled) UltraHD television from Sony Electronics with live 4k feed of the football match on SONY SIX HD. The results were there for all to see. 4K at 8.3 Megapixels (3840x2160) has approximately four times the pixilation as 2K (1920x1080) the current HD standard, thus bring far greater clarity and more vivid colours on screen for viewers.
Tata Sky has always been a step ahead of the industry, with launches such as the HD PVR (Personal Video Recorder), Video-On-Demand (VOD) service, unique interactive services, Karaoke service and now the (4k enabled) UHD set top boxes in India.