In 2007-08, when Indian telecom operators was about to see a massive growth in the sector, few companies saw the potential of Tower Business to be the backbone of new mobile service providers. Most of the present tower and infra companies were founded during that time.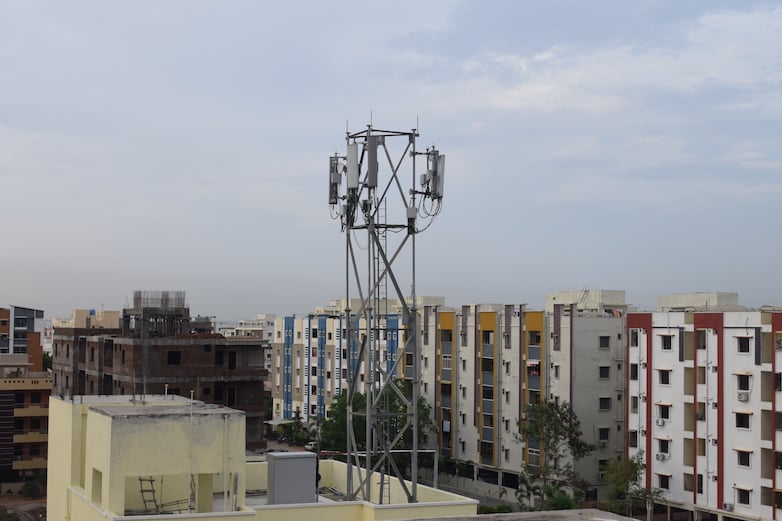 Cut to 2012-2016, many new operators already left with the entry of Jio with free services and later-on very competitive tariff plans pushed the operators to consolidations. With fewer operators tower biz does not herald good profits for independent infra providers - as a result, the consolidation took place one by one in this sector too.
Timeline of India's tower biz:
Reliance India Mobile was the first operator in the country who understood the importance of creating a separate infrastructure company - in 2001 Reliance Telecom Infrastructure Limited was founded to take care the towers, OFC and related assets of the company.
Aster Infrastructure was founded in 2002.
Global Group entered into tower biz with GTL Infra in 2004.
In 2005 Independent Mobile Infrastructure (IMIL) was founded. (later shut down in 2009-10)
In 2005 Kolkata based Kanoria Group backed SREI Infra ventured into tower biz via Quippo Telecom Infrastructure.
In 2006 Tower Vision and Xcel Telecom entered into tower business.
Delhi headquartered American Tower Corporation India started operations in India in 2007 starting from Bihar and Orissa.
In 2007 Transcend Infrastructure was founded in Kolkata.
In July 2007 Bharti Airtel demerge their tower business as Bharti Infratel.
In November 2007 Bharti Infratel (42%), Vodafone India (42%) and Idea Cellular (16%) founded Indus Towers - the largest tower company in the world with more than 1.2 lakh towers.
In 2008 Quippo bought of Spice Telecom's towers.
Reliance Telecom Infrastructure Limited was rebranded as Reliance Infratel in 2008. (in 2005 Reliance empire was divided between two brothers and since then Reliance's telecom business was headed by Anil Ambani and rebranded as Reliance Communication or RCOM).
In 2009 Vodafone created a new company Ortus Infratel Holdings to invest in Indus Towers.
In May 2009 ATC India acquired Xcel Telecom.
In November 2009 ATC India acquired Transcend Infrastructure.
In 2009 Tata Tele's tower arm Wireless Tata Telecom Infrastructure Ltd (WTTIL) merged with Quippo.
In February 2010 ATC India bought Essar Telecom Infrastructure Ltd (ETIL).
In March 2010 Quippo-WTTIL bought of Tata Tele (Maharastra)'s tower company 21st Century Infra Tele (TFCITL).
In 2010 Quippo-WTTIL was rebranded as Viom Networks (Tata had 54% and SREI had 18%)
GTL Infra bought towers of Aircel in 2010.
In 2010 Aster Infra rebranded as Ascend Infrastructure.
In 2011 Ascend Infra acquired India Telecom Infra Limited (ITIL).
In 2011 TAIPA (Tower And Infrastructure Providers Association) was formed.
In December 2015 debt-ridden RCom initiated talk with Tillman Global and TPG Asia for selling of Reliance Infratel, but failed.
In April 2016 ATC India bought 51% share in Viom Networks. SREI group exited from tower biz.
In December 2016 RCom went into a deal with Canada based Brookfield Asset Management to sell of 51% stake of Reliance Infratel. The new entity would be branded as Towercom Infrastructure.
In the last week of October 2017 Brookfield stepped aside from the deal to buy off majority stake in R-Infra.
In November 2017 ATC India acquired a total of 20,000 towers from Vodafone Tower Holdings and Idea Cellular Infrastructure Services Ltd (ICISL) separately. (These towers are not from Indus Towers)
Why Brookfield called of R-Infra buy off?
The decision came after a time when RCom cancelled the merger with Aircel. And at the same time, RCom also announced shutting down of 2G/3G networks and 4G focused enterprise strategy.
With such moves by RCom, Brookfield did not see a good business case in Reliance Infratel which may get tenancy only from Reliance Jio.
However as R-Infra has large OFC network and strong tower backbone which are mostly optical fibre connected, many companies like Indus Towers, Bharti Infratel, Reliance Jio, American Tower Corp, Sistema JSFC, Tillman Global Holdings, TPG Capital, Carlyle Group, I-Squared Capital and Gateway Partners are interested in a partial or complete acquisition of Reliance Infratel.
The another tower company, American Tower Corp is in the news, for its recent acquisition of a total of 20,000 towers from Vodafone and Idea Cellular. Why ATC goes in a buying spree?
ATC came to the country in 2007, and it grew by buying off several companies. However, its biggest acquisition was Viom Networks which has good tenancy ratio but mostly from Tata Tele and Telenor. Airtel has bought of both Tata and Telenor - and as Airtel has two tower connections via Indus and own subsidiary Bharti Infratel, there is very less possibility that Airtel would maintain the relation with Viom/ATC.
With a handful of operators, ATC needs to find a new growth factor - which was Vodafone and Idea's own tower assets (which were not part of Indus towers). Vodafone and Idea to be merged soon and to keep the business streamlined they needed to sell off own towers. And here ATC came - it's a win-win situation for all three companies - ATC gets a high-value tenant, and the merged entity doesn't have to think for towers' maintenance.
Lastly, we have to talk about Indus Towers and Bharti Infratel. As Vodafone and Idea merge, they might eventually sell off their stakes in Indus towers; Bharti may be in the controlling stake of Indus, and they might dismantle Bharti Infratel and put all towers with Indus. And of course, Bharti will bring some overseas fund to their unified tower business.
Guys, what do you think about India's tower and passive telecom infrastructure providers? Share your views in the comments below.