COAI, the joint body of GSM operators, has released the subscription data for the month of June 2016. The combined subscriber base of all the six members reached 776.97 million by the end of the month, which is 0.45% more when compared to May 2016 subscriber figure of 773.46 million.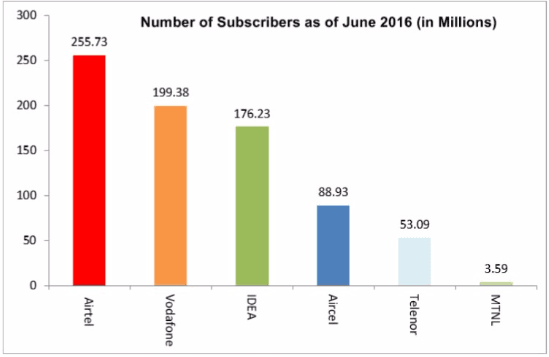 Jointly, these private operators have added 3.50 million new subscribers. Airtel was able to add maximum new users with 1.4 million followed by both Vodafone and Aircel, who added 0.70 million new customers. Idea Cellular added 0.69 million users to their network, while Telenor's Indian unit added just 0.03 million subscribers. State-run MTNL added 0.01 million users.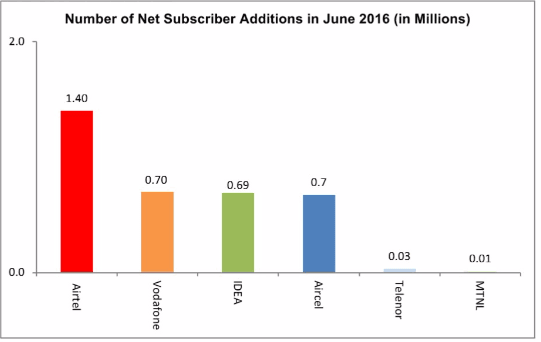 Out of the 22 telecom circles, Maharashtra and Goa added maximum new subscribers with 0.36 million users. However, based on the total subscriber data, UP East remains the largest telecom circle with having more than 71.24 million subscribers. Maharashtra and Bihar are the next two biggest circles, which have more than 66 million subscribers.
Out of the three metro circles, Kolkata posted lower net addition rate at 0.07% and Mumbai saw a higher addition rate at 1.12%. Delhi circle got 2,89,543 new subscribers at a rate of 0.08%. For the details about other circles, net addition rate and total subscribers, you can check the chart embedded below.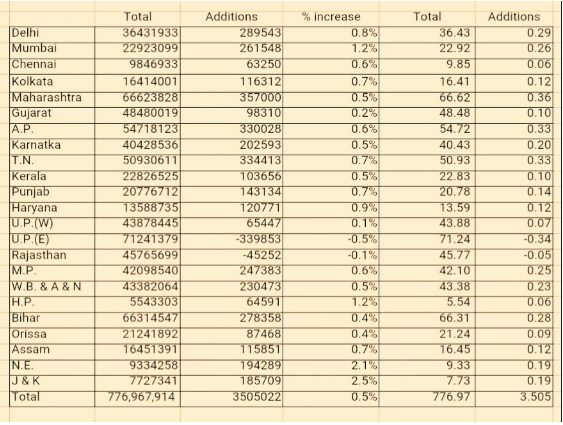 Note: COAI data does not include GSM/CDMA subscriber data from Reliance Communications, Tata Teleservices, Quadrant (Videocon Punjab) and BSNL. These operators do not report to COAI.