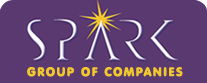 The Spark group of companies, who last month announced their entry in the Indian mobile phone market by the end of the year, with the signing of Bollywood celebrity R. Madhavan, will now be unveiling their Value-For-Money, entry level models, declared the Chairperson of the group Ms. Elaine Ester Roach.
Spark group, UAE-based mobile handset manufacturer, has unveiled two entry-level handsets in the Indian market. The company, which had announced its entry into Indian market last month, is in the process of signing up distributorships.
"We will enter the market with five basic models, and will be unveiling the first two models, the SP77 DURA and SP 777 DuraCam priced at Rs 2,200 and Rs 2,700 respectively," said group Chairperson Elaine Ester Roach.The features of the phones will be announced in region wise events slated for later next month.
"We are receiving an overwhelming response from the trade but in line with the company's strategy, we are quiet stringent about the qualification criteria" said Roach. "While financial standing is important for any business, we are extremely keen on collaborating with companies with the maximum penetration, specifically in up-country markets and rural areas," she added.