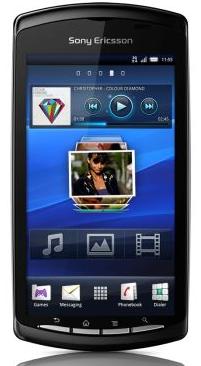 Sony Ericsson today announced the launch of Xperia PLAY, the world's first PlayStation certified smartphone will now go on sale in shops in the UK, Germany, Netherlands, Austria, Switzerland, Sweden, Norway, Denmark, Russia, Hong Kong and Taiwan with further availability in an additional 6 markets over the next 2 weeks.
The Xperia PLAY will come with more than 60 games from the industry's biggest content providers including Sony Computer Entertainment, Gameloft, Electronic Arts and Glu Mobile.
In addition Asphalt 6 – the latest instalment of one of the leading and top-selling racing games will be available for free exclusively on Xperia PLAY.
The range of games available to download at launch is a combination of original PlayStation titles, well known 3D titles that take the full advantage of the graphical capabilities and controls of Xperia PLAY as well as popular casual games all optimized for the unique game pad.
Sony Ericsson has also formed partnerships with over 20 developers from big publishers to independents, from middleware providers Havok and Unity to engaging Android developers, to ensure a steady flow of new titles for Xperia PLAY.