Roll-out of 4G LTE networks in India is making smartphone brands launch compatible devices in the country. Just like China, India uses 2300 MHz band to provide 4G LTE to consumers and we have already listed all the 4G LTE compatible smartphones in India. Surprisingly, Samsung didn't have any 4G LTE compatible smartphones in the country but looks like upcoming devices will have it. It might also be used in the upcoming Samsung Galaxy Note 4.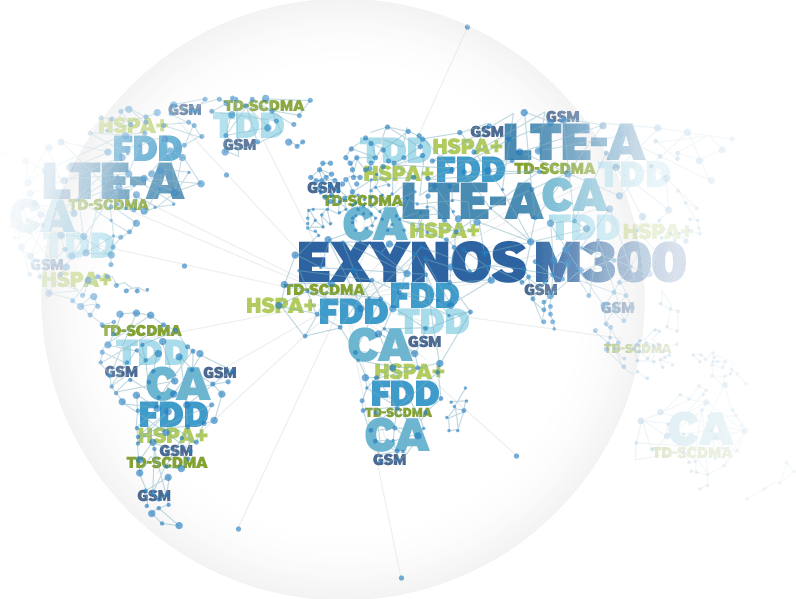 Samsung has unveiled a new SoC, the Exynos ModAP adding multi-band 4G LTE Cat 4 (150 Mbps downlink and 50 Mbps uplink) network capabilities to current generation Exynos Octa processor. The Exynos ModAP is build using a 28nm fabrication process. All of its eight CPU cores (4 x Cortex A15 + 4 x Cortex A7) can run simultaneously, thanks to HMP (heterogenous multi-processing). It is also compatible with 6.4GB/s channel RAM. Thanks to a powerful GPU, the chipset helps devices in recording 2160p (3840 x 2160 pixels) videos at 30fps.
Computer science engineer turned technology blogger. Following consumer electronics industry closely from 2006, he can now predict pretty much where the market is heading. He has a dream to own Android, Windows Phone and iOS smartphones all at the same time.