Samsung is rolling out a new update to its Samsung Pay app in India. The update brings a number of new features including an ability to pay monthly bills from inside the app itself. The new update is about 80MB in size. To update, open Samsung Pay, tap on the three dots on the top right > followed by settings > about Samsung Pay. Here, you will see the update button, just click on it.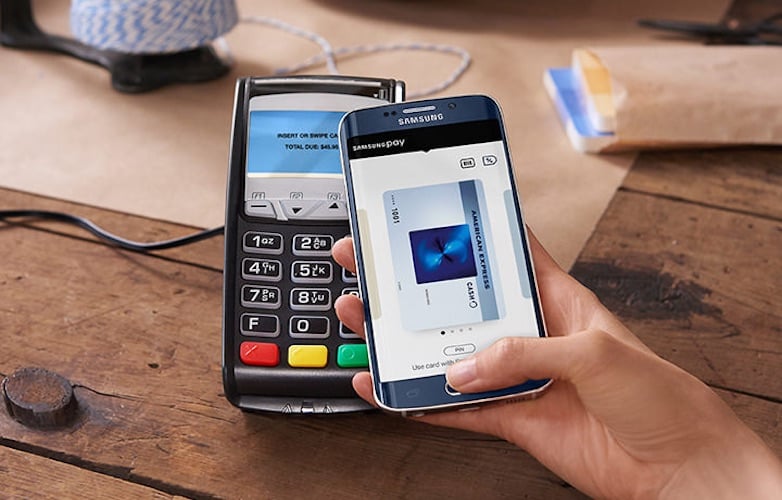 Here are all the new features of Samsung Pay:
Pay Bills
The latest version of Samsung Pay introduces the Bill Payments feature. The service is designed to help users pay their recurring bills and ships with support for mobile postpaid, electricity, DTH and utility bills. Recently, Google also added bill payments feature to the Google Tez application, and Samsung now follows the suit.
Following the update, you get a new 'Pay Bills' option on the home screen. You then get the ability to add various service companies. The mobile postpaid companies supported include Airtel, Idea, BSNL, Tata Docomo and Vodafone. DTH subscribers can bill for operators such as Airtel Digital TV, Sun Direct, Dish TV and Tata Sky.
In case of electricity bills, Samsung Pay has added BEST Mumbai, BSES, Maharashtra State Electricity Distribution, Tata Power, Reliance Energy and Noida Power. Similarly, you can pay broadband bills for ACT Fibernet, BSNL, Connect and MTNL Delhi Broadband; landline payments for BSNL, Airtel, and MTNL.
After you add these billers, the app alerts you when the respective bull is generated. The bill payment is highlighted on the 'Pay Bills' page along with the due date. Once you pay the bill, you can then add a reminder for the bills whether it is weekly or monthly.
Save Bank A/C
In addition, Samsung has added another feature which brings the option to save bank account and IFSC code of your family or friends. This makes it easier if you are frequently transferring money to certain people. Lastly, the update also brings an option add money to Paytm or Mobikwik wallet from saved credit and debit cards.
Samsung Pay is currently available for certain Samsung devices. To get the new billing option, update the Samsung Pay app on your Galaxy device.