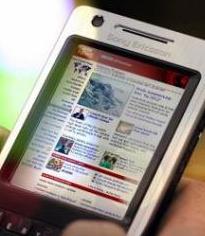 Telecom Industry as we know is one of the fastest growing industries in world, it has its own Strengths & Challenges.
Technological advancements, user demands & stiff competition has opened up a new gamut to operators wherein they are supposing to provide the services and to maintain already pressurized Revenue Margins.
An operator needs to be always on Alert mode to survive by understanding needs of customers and design products offering accordingly.
Telecom industry itself is very dynamic and vulnerable industry, hence its "Misuse" is quite easily possible and today almost every mobile phone is an entry point to internet.
Telecommunication Industry has following risk:
Use of Internet on Mobile
A common method to communicate safely is for the Radical Element to save a draft of a message on a free e-mail service which is read by someone in another part of the world. Because the draft was never sent, the ISP does not retain a copy of it and there is no record of it traveling the internet.
This feature initially was difficult as a Radical Element was suppose to visit a Cyber Café where Govt. has inculcated stringent norms for identification, but through internet on mobile this has become one of the best options to transfer messages from one Radical Element to another Radical Element.
Telecommunication Fraudsters
It's very difficult to define role of Telecom fraudster Governments and Regulatory authorities across world are very sensitive on this kind of issues and hence many of them are trying to bring new measure in addition to strengthening the existing norms prevailing in their respective countries.
Identity Theft for Prepaid Mobile
Most Radical Elements would not like to coordinate their work from a home or cell phone they obtained using their own name, driver's license, address and other identifiers.
Identity theft is one way a Radical Element can establish an anonymous phone service to use for their Radical Element activities. With a new identity backed by a phone number, route for credit-card fraud also opens up for him.
Telecommunication Fraudsters
It's very difficult to define role of Telecom fraudster, It can be a Hired Hacker who can penetrate in to secured data systems of telecom companies and fetch out confidential details like calling card numbers. This happened in Italy where Radical Element used this stolen calling card to complete their criminal activities.
Regulatory Measures:
Official / Govt. Authorized Identification to be taken prior to issuing Prepaid SIM Cards, Address and customer verification to be done prior to activation of prepaid SIM.
Still many countries like Indonesia and Middle East are to implement this as a regulatory norm. Many analysts predict that it will also help telecom operators to know their customers better and with accurate and valid database they will be able to segment their market better.
However some operators also criticize this move by stating reasons like false identity, Stolen SIM and stolen Phones can also be used for terrorist activities. Some operators also argue that call tracing can only lead to approximate location mapping rather than actual.
Some other advanced countries also propose keeping records of phone calls and emails for at least an year. This communication logs can be very helpful to police and intelligence agencies as this records reveals phone numbers called and geographical location of the caller.
Focusing on telecom fraud is important for organizations and regulators. If industry can stop telecom fraud, many criminals would find their anonymous communications severely restricted.
Telecom regulatory authorities have to do a proper scrutiny on the standing of parties before according any approvals. Furthermore, know your employee controls are an important aspect of preventing corruption in the ranks of telecom companies.
Telecom companies shall become more stringent while scrutinizing KYC document. They need to review each customer acquisition.
About the Author:
Tejas Dave is Regional Telecom Research/Business Analyst associated with one of the leading Telecom Operator in India. Previously he has worked with other Telecom operators and Worlds Largest Tower company. His role primarily gives him an opportunity to closely work with senior leaders of the Company,Industry and Government. He is also associated with Academic and professional organisations like WB India & AMA.