Reliance Jio, since its inception after buying 95% of Infotel, the pan India BWA spectrum winner in 2010 auction is in the news for right reasons. Firstly it was a subsidiary of Reliance Industries controlled by India's richest man Mukesh Ambani who was the guy behind today's Reliance Communications (now owned by Mukesh's brother Anil Ambani). Secondly it marks the fact that Mukesh will be back in telecom.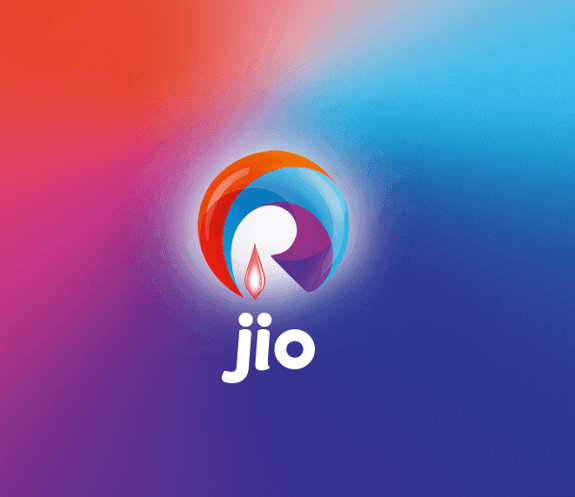 In 2005 when Mukesh started Reliance India Mobile with Monsoon Hungama it was a hit due to low-cost tariff, a Rs 500 handset and several data centric initiatives like free mobile TV on a quite low spec phone. Mukesh chose data focused CDMA platform which lost its glory in today's India but this time Jio will offer services over LTE-TD which is one of the most popular technology used for future generations of mobile networks.
Unlike post-2008 hyper competitive market Jio will be launched at a time when market is mature, operators have the power to raise tariffs and incumbents have the positive balance sheet. In spite of this factors many experts & analysts believe Jio's entry will disrupt market, if not just after the launch it will happen in 3-5 years.
The big question is how they can disrupt the already over saturated mobile market. The answer lies in data. Jio has to push data usage among customer through various routes which can ultimately reshape India's broadband market as well as digital world of billions of Indians.
Obviously 3G players have to cut down their data tariffs after Jio launches. I believe that Jio will offer data at almost similar to current 3G pricing. Well there is a catch - Airtel, Idea & Vodafone's 3G pricing is on higher side while Tata Docomo, Aircel, BSNL & Rcom's are more pocket friendly. Should Jio chase Incumbents? There is another issue Jio is a member of COAI - a GSM association where incumbents are in the power to influence Jio's price based disruption strategy. Whatever it is I believe there has to be some kind of price based disruption effort from Jio to create new user base.
Also Read : First look at Reliance Jio Play
Service based disruption is something Jio would be pressing for creating digital India. We can consider Jio to be a digital services provider rather than a simple mobile & broadband (mobile/4G based) service provider. We can expect a better & bigger ecosystem to be rolled out around 4G by Jio. A mix of software, hardware and internet services means its win-win situation for consumers as well as for Jio.
Some stuffs I guess are coming from Jio; which are discussed below.
Software: Jio may launch its own app store which may bring a great joy to Indian developers. An organic growth is always preferable and so Jio may bring a complete range of services. As of now we have known about Jio Social (chat, messaging, calling app), Jio Beats (music streaming app), Jio Mags (e-magazine services), Jio News (news portal), Jio Friends (friends tracker service), Jio On-Demand (video on demand services), Jio Experience (speedtest & realtime indicator of your online experience & performances), Jio Drive (cloud storage - 100GB for 1 year is free), Jio TV (live tv).
mPayment: We as of now have not heard anything about it. But mPayment is something Jio is eyeing at. If Anil Ambani gets permit for Reliance Bank from RBI, it would be beneficial for Jio. However even if it does not happen Jio will look into mWallet services. This will work with RIL's retail business as well as other services like radio taxi payment.
All services under single account:
It's obvious that all services under single account mean clutter free, easy to go access to all of Jio's services.
Internet enabled devices:
As on their preview website we saw a glimpse of three devices - a smart phone (by K-Touch, probably the ultra low-cost LTE-TD phone), two MiFi Routers. More devices are on the cards - different sized screens and operating systems.
Internet Services:
Jio will launch a wide array of Internet services - 4G data (extended over RCom & most probably Airtel's 2G/3G network), WiFi, 4G voice over VoLTE and FTTH. Tariff part is yet to be known, but definitely it will blow our mind.