Slowly, India is becoming more like the European and American countries in terms of telecom segment. Various telecom operators in countries such as the US and Europe are focusing heavily on providing content to the users. While in the US, there are many players such as the AT&T, Verizon, etc. aiming for the top spot, but thankfully, in India, we have only a few players who are into the content game.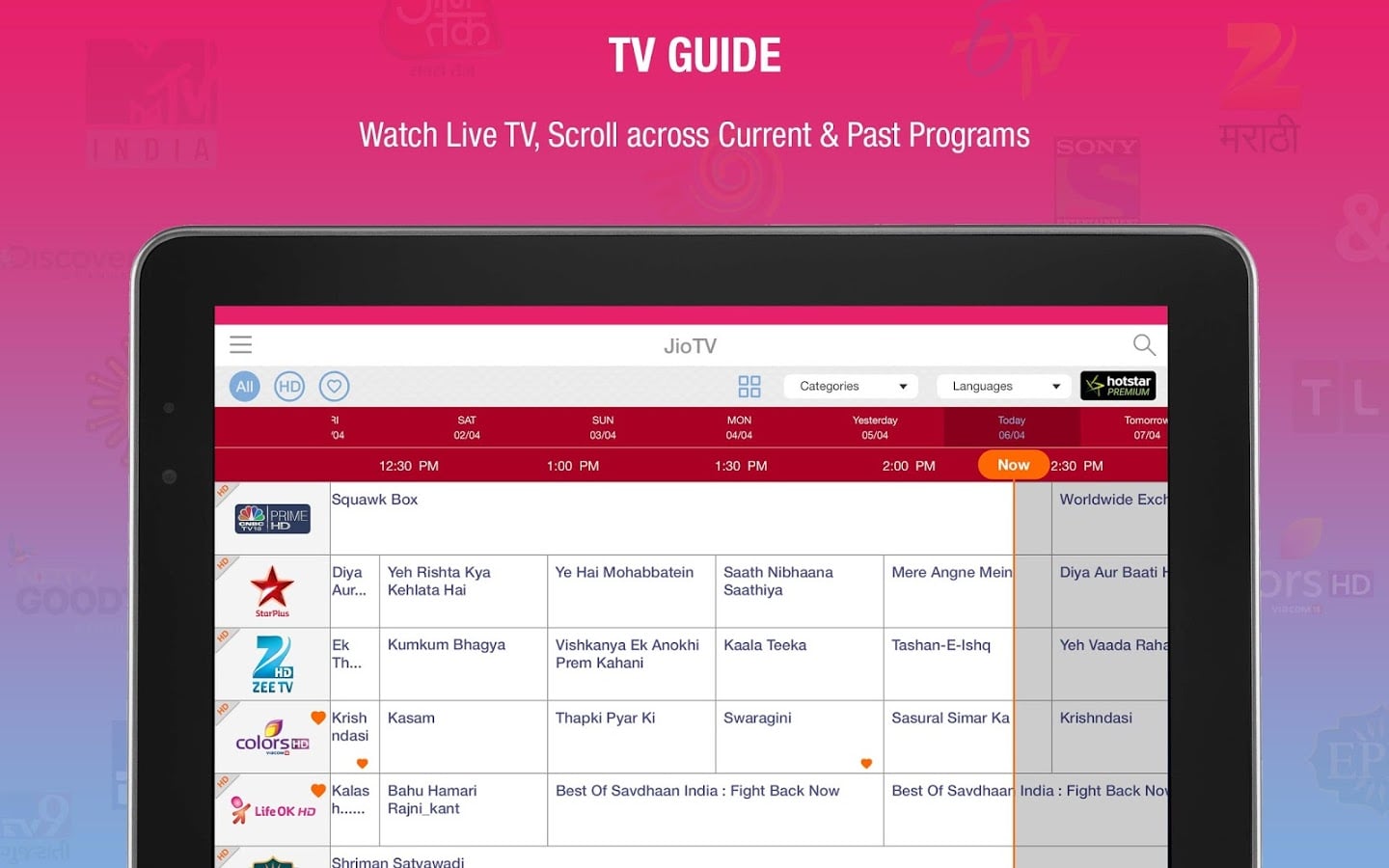 Airtel and Jio are the aggressive content providers in the country with other players such as Vodafone and Idea just entering the space.
Jio especially is embarking its name not only as a telecom operator but also as a digital content provider with services such as JioMusic, JioCinema, JioTv, etc.
With the JioTv application, Reliance Jio Infocomm (RJIL) intends to take on the cable TV and DTH operators. To a good extent, Jio has managed to achieve that already. Currently, the JioTv app has 432 channels to stream live TV across 15 regional languages.
JioTv (earlier known as JioPlay) initially launched with just 200 channels on board with support for five to six languages. As the time passed by, the company has added new channels and new languages.
Also, Jio used to have only four categories earlier. But now there are ten categories divided across eight business news channels, 31 devotional channels, 100 entertainment channels, 27 infotainment channels, 23 kids Channels,12 lifestyle channels, 38 movie channels, 34 music channels,139 news channels, and 20 sports channels. After looking the channel category list, it is clear that Jio has achieved to embed a portable STB into the application.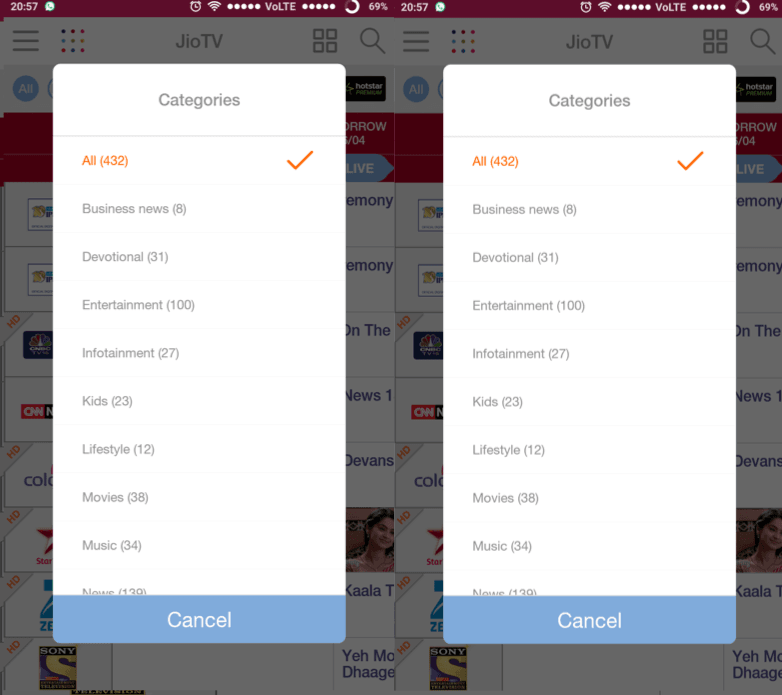 In terms of languages, Hindi is leading the path with a total of 148 channels, followed by English (62), Telugu (49), Tamil (39), Malayalam (26), Kannada (22), Marathi (17), Oriya (16), Bengali (14), Assamese (12), Gujarathi (9), Punjabi (6), Urdu (6), Bhojpuri (5), and Nepali (1).
Almost all the big broadcasters in India have joined hands with Jio to offer live streaming services via JioTv, and that's a huge bonus for the new entrant. In the live TV segment, Jio does not have any threat looming from rival operators, as Airtel is not in this segment. Idea and Vodafone recently evoked their Live TV services and currently have over 112 and 70 channels respectively.
Apart from JioTv, Jio also has JioMusic for streaming music (with over one crore songs) and JioCinema for streaming movies and TV shows online. For latter, the company has associated with Eros Now and the other leading broadcasters. But the road for Jio in the cinema and movies space is not easy as Airtel has its Wynk Movies offering somewhat better content. Wynk Movies streams content from Eros Now, HOOQ, Sony LIV, and other services.
Clearly, Jio is providing the best live TV experience in the country, and if it continues to deliver the same, it will become a difficult contender to beat.