Mukesh Ambani-led telecom operator Reliance Jio is planning to launch its own VR App in 2018 as two of the company's top executives have visited the Birmingham City University to learn about how the UK university is training the next generation of virtual reality (VR) professionals, and with the hope of exploring potential partnerships in the future.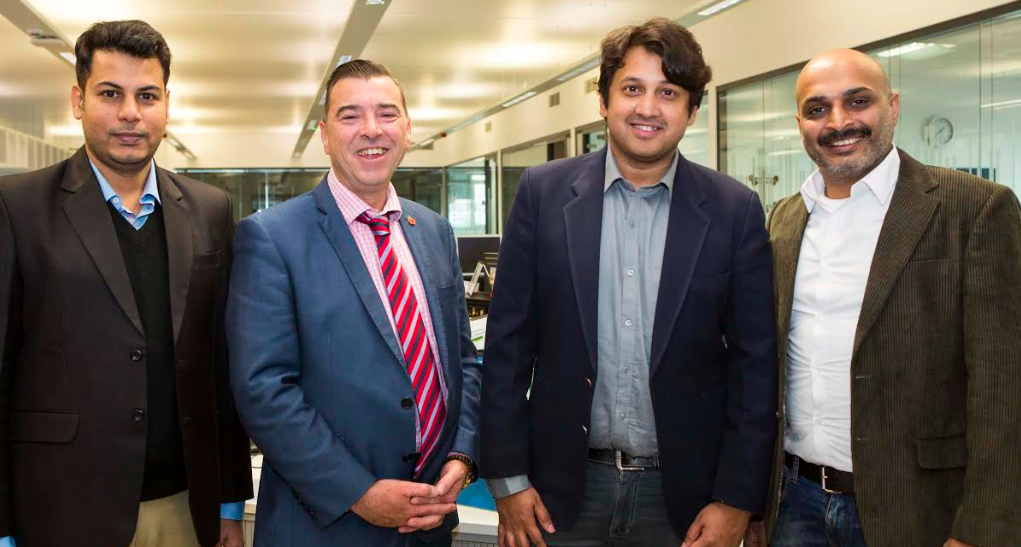 The Head and Creative Directors of Reliance Jio, Aditya Bhat and Ankit Sharma, along with Anand Bhanushali, founder and managing director of philmCGI spent some time yesterday with senior academics at the university. The meeting was a part of the visit organised by the UK's Department of International Trade.
Reliance Jio is in talks with the folks at Birmingham City University to launch its own VR app in 2018 and is hoping to collaborate with experts at the university by expanding their technical know-how, co-creating content and ensuring they are making best use of the latest technology, Reliance Jio also hoping that it can work with students who're creating VR and augmented reality (AR) content by showcasing their projects on its new platform.
Meanwhile, philmCGI is an animation studio based out of both Mumbai and Pune, where some 90 artists provide computer-generated images and visual effects services in films and television for some of the biggest studios in Europe and Asia, and is also expanding its offer in VR and AR – two areas which are taught through Birmingham City's University's Digital Media Technology (DMT) Lab.
Based in the institution's Faculty of Computing Engineering and the Built Environment, the DMT Lab is a research space focussed on finding new uses of digital technology. Among the projects taking place in the Lab, researchers are looking into the application of augmented and mixed reality systems, and digital audio processing.
Furthermore, a press statement also read that the visitors were also to see some of the university's research in VR and AR areas, including a new mixed reality system which allows medical practitioners to view and interact with virtual replicas of patients' organs, bones or body parts.
Anand Bhanushali, Founder and Managing Director of philmCGI, said: "Birmingham City University has state-of-the-art media facilities; it is no wonder so many Indian students want to come to the UK to study! Today we have discussed a number of opportunities for collaboration, such as STEAM-based problem-solving. Lots of innovative solutions can be developed when applying fresh minds to companies such as ourselves".
Several tech giants such as Apple, Google, Samsung, Huawei, Microsoft, etc are believing that Artificial Intelligence is the next big thing in technology space, and Reliance Jio is also looking to work on the same.